Those who had/have the misfortune of living in a tropical climate zone might know a thing or two about the detrimental nature of flies and mosquitoes. These bugs not only literally 'suck the blood' out of people, but also tend to invade our food stuff when kept in the open. However as always, with grave predicaments come simple solutions. And, the simple solution in this case entails a deftly crafted dining table with a retractable fly-proof cover (designed by Taiwan based Yu Che Lin).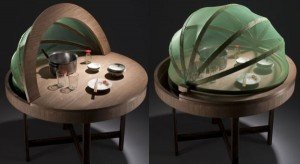 The fly-proof cover is a pretty familiar night-time sight in bedrooms of inhabitants living in the tropical zone. In fact, we daresay that this was a major influence in the core design of the 'Bugfree Table'. Anyhow, the innovative thing about the furniture is that the fly-proof cover is an integral part of the table. So, the mechanism allows the cover to be used (and retracted) easily in harmony with the table. This usability credential obviously comes as an advantage over ordinary dining tables where such covers often do not fit the table surface.
Furthermore, the Bugfree Table exhibits an indigenous style with a solid timber construction. This arrangement would surely go well with your 'rustic' home decor inspired by vernacular designs.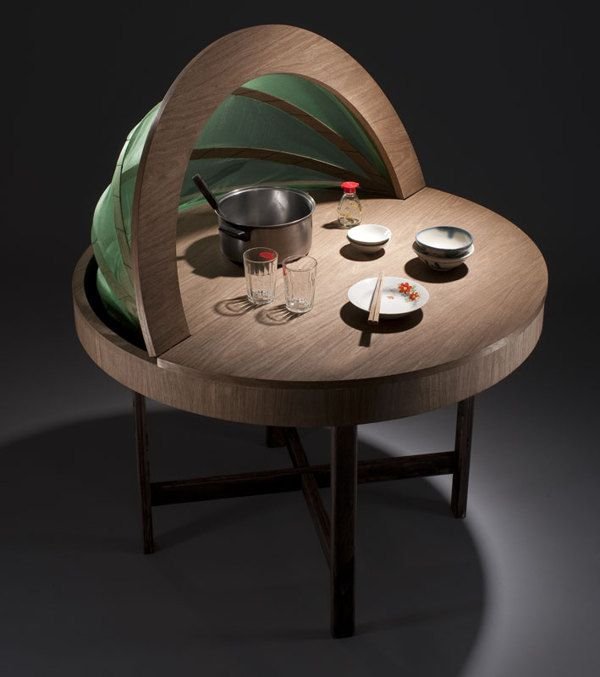 Via: Behance