In Utopia, we wish we would never have to carry work home and if we really had to we wish we could come home to our personal den or workspace. But we live in the real world, on shoestring budgets and in tiny apartments. We today give you a wall-mounted desktop deigned by Pierre de Viguerie, a 27-year-old student of design.
Flaunting its handmade credential, the Wall Desk is designed to save space and look like an artifact at the same time. When folded it displays leather folded handles to pull down the desk.
Made from top quality oak wood, it has a red pop of color in the insides and washed out white hues on the outside. There is a small shelf to keep your tit-bits and enough space to keep your laptop, books and even your favorite coffee mug.
Spread out your work and also get space for storage. Modest sized dwellings don't need to make excuses for lack of workspaces anymore. Work part time, or standing up and go for this space efficient and affordable working solution.
This pre-fabricated handmade desk is sure to make working from home, a pleasant and comforting experience. Easy-to-install, just fix a wall mount, and use it as a guide to position the desk – and be ready to rock and roll. The desk can be installed in the living room or bedroom. Multi tasking spaces are the need of the hour. And you don't need to block traffic with your chair, just fold it and mount it under the desk.
So, when it boils down to all the unique features of this design, we really like the advantages of compact foldable form, storage space and leather pull downs. In  other words, the Wall Desk is a surely a super-cool and ultra contemporary option for our cramped apartments.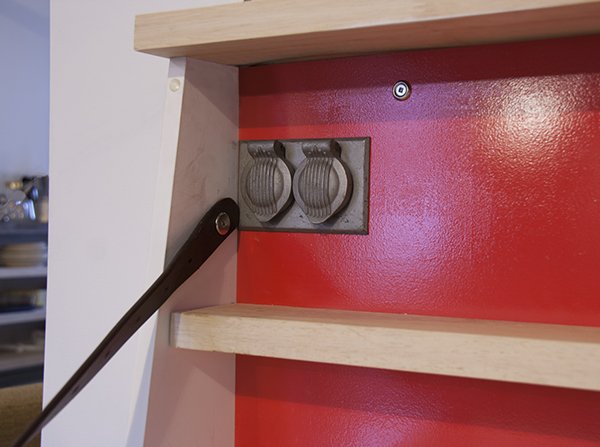 Via: Behance