Cat ownership can be a joy, but it does come at a price. Fur-covered clothes, litter box cleanings, hairballs, and distressed sofas are just part of the package. But for many cat parents, the worst part of owning a cat is the evil necessity of ugly cat furniture.
Many pet owners find that the selection of cat furniture at their local pet store leaves something to be desired. It's almost impossible to find a cat tree that isn't covered in beige berber carpet.
It leaves many cat owners to wonder, "Why can't my cat have furniture as nice as mine?"
Tuft + Paw answers that question with their website that offers a unique selection of high-end cat furniture.
Tuft + Paw's Beginnings: Rising to Fight the Homeless Cat Crisis
There are approximately 70 million homeless cats in the U.S. alone. Of the 3.2 million cats that enter U.S. animal shelters every year, nearly half of them are euthanized due to a scarcity of space and willing adopters. The cats that don't end up in shelters are subject to extreme weather, predators, and starvation.
But the homeless cat problem is a global one. There are millions of feral cats across the globe, and in many cases they are treated no better than common pests.
It was after witnessing the shocking life of homeless cats during a trip to Colombia that Jackson Cunningham decided to create a business that could help the homeless cat crisis.
As a cat owner himself, Cunningham noticed the lack of high-end cat furniture in the US market and made it his mission to source the best quality cat furniture for his business. As a commitment to the homeless cat crisis, Tuft & Paw donates a percentage of every sale they make towards no-kill animal shelters.
Furniture You'll Love as Much as Your Cat
Tuft & Paw boasts an extensive selection of high-end cat furniture and accessories. Every item sold on the website is carefully sourced from artisan manufacturers across the globe. The furniture is made with a variety of high-quality, ethically-sourced materials including beechwood, 100% wool, and design felt.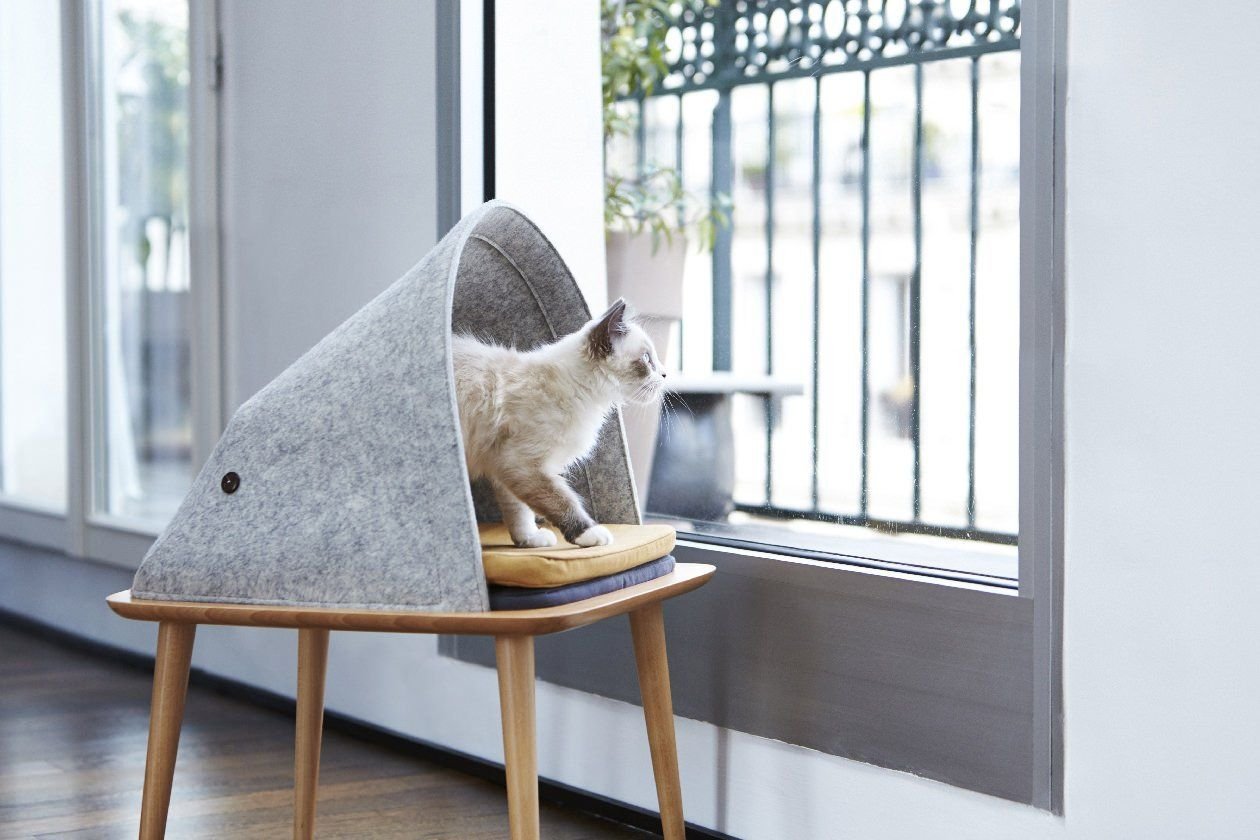 It's no wonder that Tuft + Paw has been hailed as the West Elm of cat furniture by racked.com.
The MiaCara Torre is a gorgeous sleek cat tower available in two colours and serves as both a scratching post and a perch for your cat.
Their aptly named Sphere Bed is nestled in a beechwood frame that gives the home an modern flare while providing your kitty with an enticing nook to nap in. An alternative option is the elevated Indigo Bed, which sports an attractive wool roof and is perfect for placing near a window. The elegant Freddo Cat Shelf creates a "floating" curved perch for your cat so they can lounge with a view.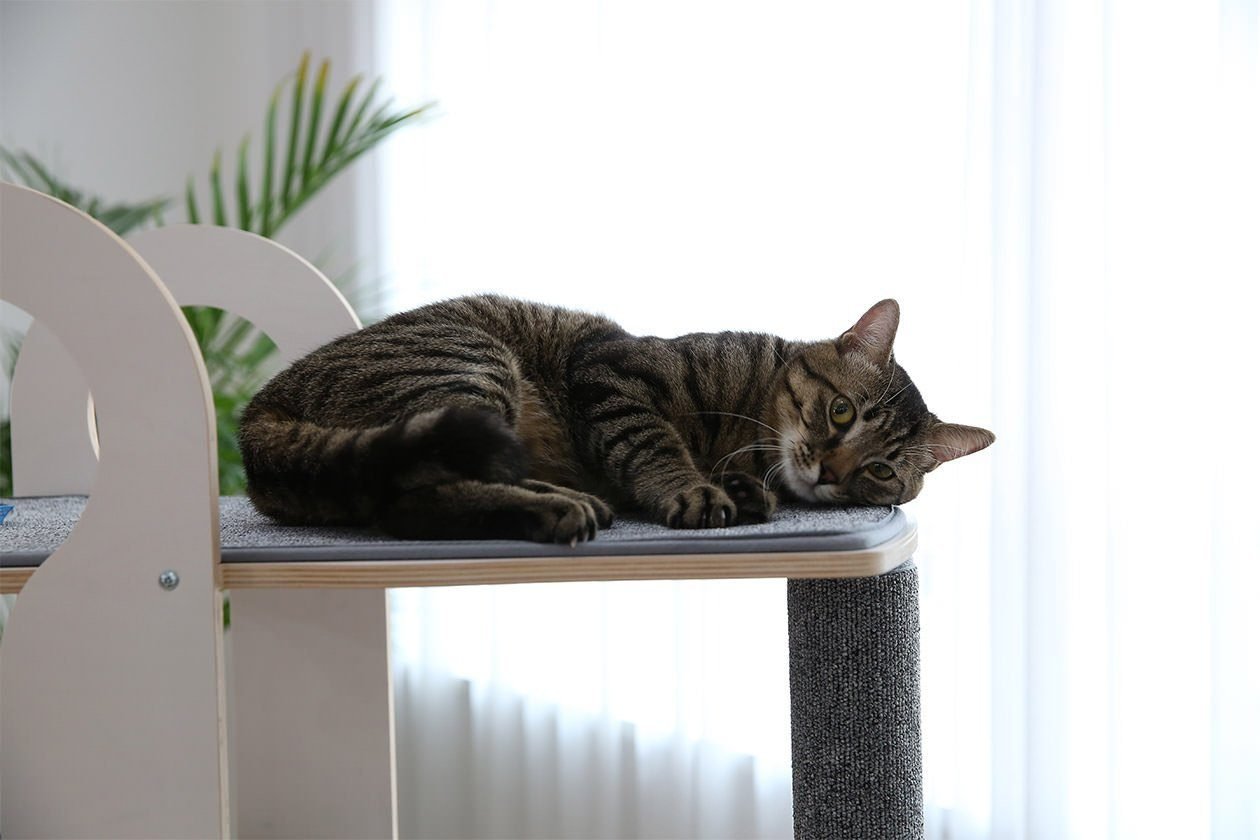 Tuft + Paw's offerings go beyond just cat furniture. Their cozy cat carriers look more like designer totes, so that even transporting your cat to the vet is fashionable. The MiaCara Desco Cat Feeder suspends two stainless steel bowls so that your cat can dine in style.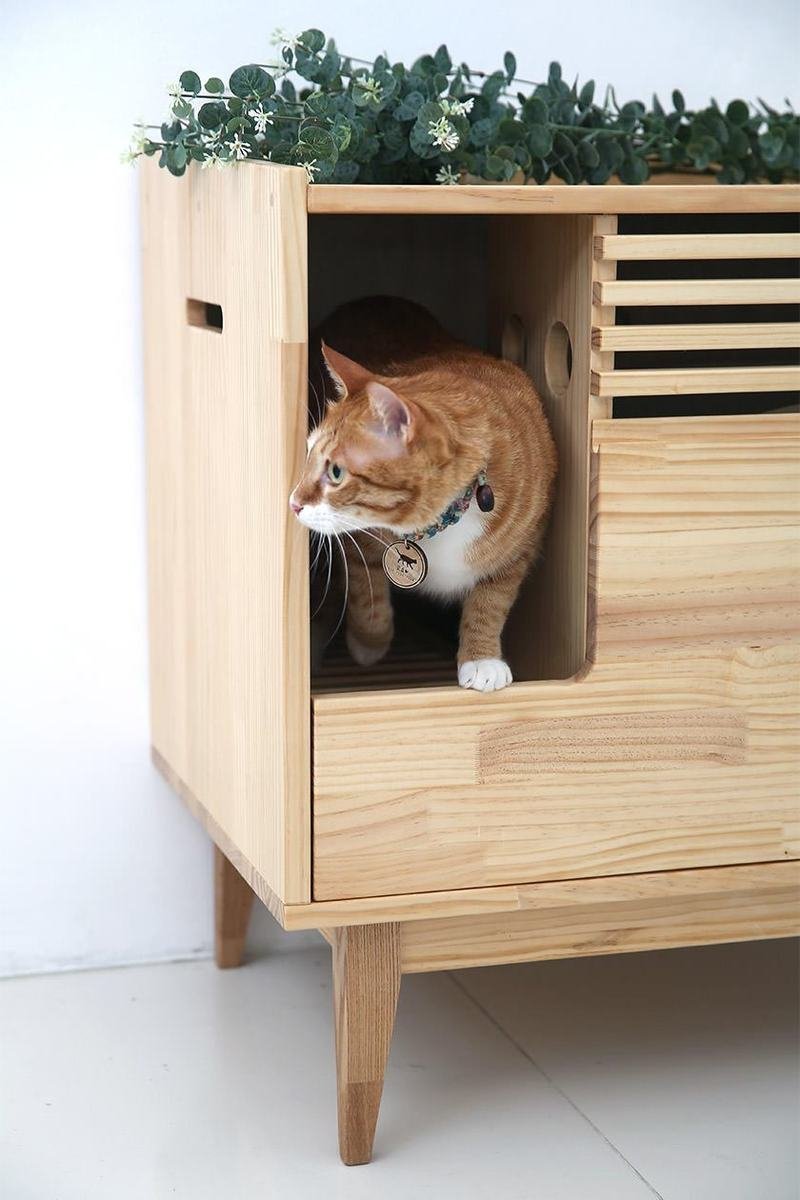 Even the litter box selection is refreshing, with stylish yet functional options that can be proudly displayed in the home. The Rifiuti Litter Box could pass as a modern accent table, but conceals an off-the-floor litter box with plenty of ventilation and privacy for your feline. (The front tilts open for easy cleaning, too!)
A Worthwhile Investment
The high-end furniture come with high price-tags to match. Items range from $129 for the Cave bed, to $950 for the unique Milo Cat Tower. Nevertheless, Tuft + Paw's furniture is in high demand, with many items continuing to sell out due to their popularity. The high-quality materials combined with the knowledge that each purchase helps a cat in need makes it a worthy investment for many cat owners.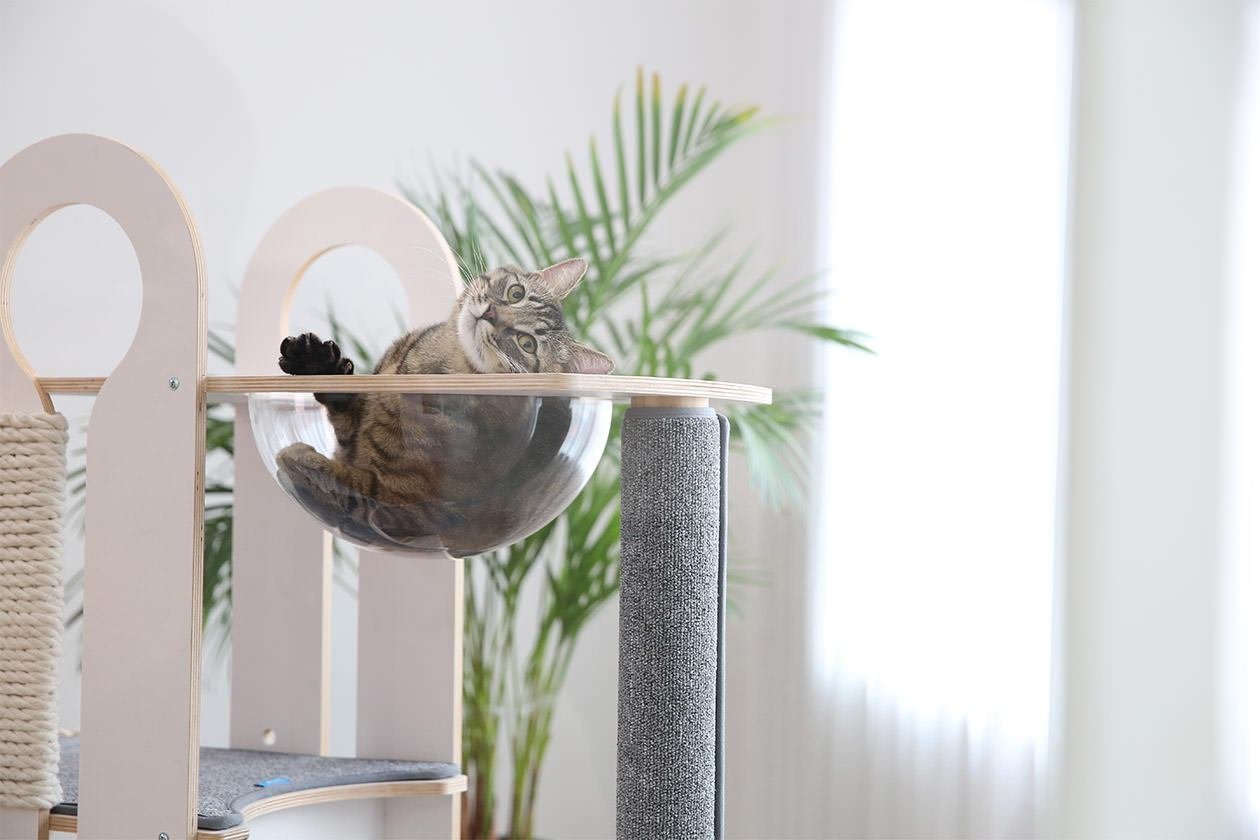 The website also sponsors a "Donate-a-Bed" program, where customers can purchase a bed for 50% off for donation to a shelter of their choice.
Tuft + Paw is achieving their mission to meet the needs of cats and their owners, while helping animal shelters in need, one bed a time.