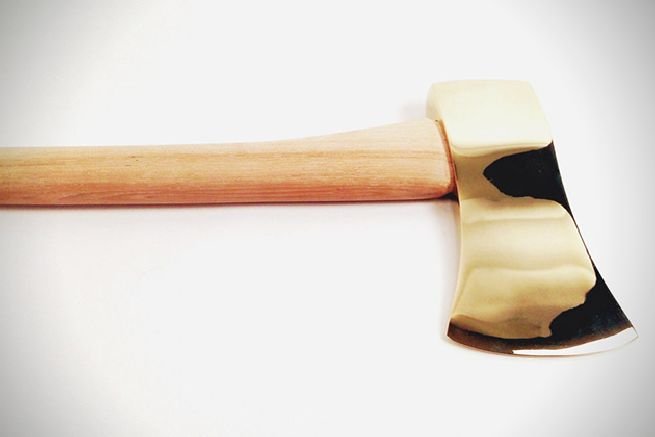 Unique and Exceptional, the custom made 24k Gold Axe is not a rich woodsman axe, but an intended piece of art to be displayed at home.
Featured at Manready, the axe head, 3.5 lb is dipped into 24k gold and mounted over a 33" Hickory Handle. One can choose to have the handle in different polish – brown, black and natural. If Valentine's is the occasion for the gift, a pink handle is also available for order.
It certainly is a hot thing this Valentine's Day – and one that is expensive too. Owing to the customization, the axe costs around $1,000, and lets you escape the cliché of flowers, chocolates and hearts.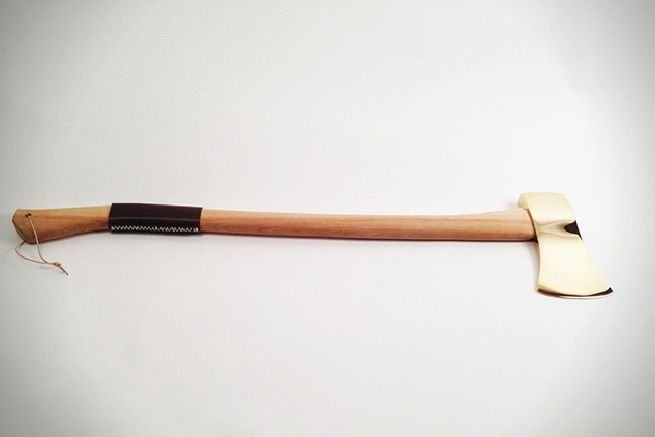 Via: Hiconsumption