Tabhole table designed by P.E.Bellisario, V.Castelli, A.Cingoli and I.Fragkakis is completely flexible and versatile in its nature.
With 5 circular holes on Tabhole table which are 30 and 12 cm in diameter and filled with double-sided "bags" both from above and below where one can store stuff and can even have fun with kids. With these holes you can show some creativity by planting potted plants or may be shrubs and much more to decor up the interior of your home.
Made up of ash wood this table makes itself fit in every environment and those bags as accessories are made up of raw cotton, which fixed with push button featuring double side use.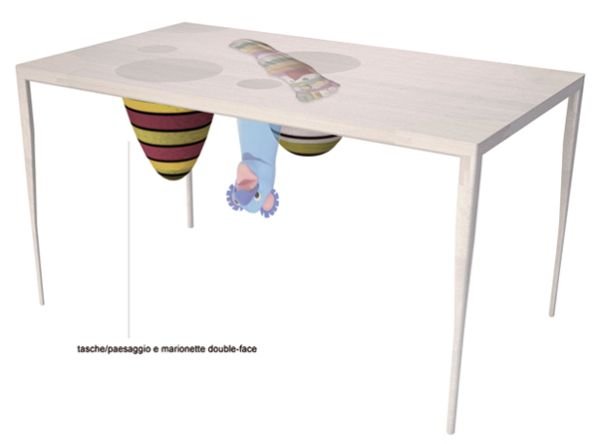 Via: Zo-loft