Space is a big problem especially in urban areas. People live in small homes often have to forego a number of things like furniture because of the limited space. To offer an extremely space efficient solution to such people, Simon Woodroffe has come up with a super innovative apartment design, the Yo! Home.
Offering a smart design, the space saving apartment allows owners to make the most of the space and the furniture in the house. Out of the all space efficient features in the house, the one we liked the most is the bed. A tiny motor moves the bed up and down, which altogether gives the home a sci-fi feel and of course, is a space saving utility. Besides being a cool apartment, it presents a super safe shelter as well. The motor moves the bed up and down seamlessly. In absence of light, you can move it without much effort as well. When you raise the bed, a u-shaped sofa appears on the floor to seat your guests.
You see a dining table only when it is your mealtime, as you pop it up with a press of a button. You sit on the floor while hanging your legs below. Another feature that makes this apartment space efficient is its living room with a sunken leg space. You need not to arrange for a separate guest room because it doubles as a bed when required.
You will be amazed to open a big cabinet to find a complete kitchen, which designer has named the "pocket kitchen." The kitchen comes equipped with a sink, oven, and a dishwasher area. It remains hidden behind a cabinet door just like your wardrobe when not in use, thus saving a lot of space in the home. Likewise, designer has designed other hidden storage options beneath the floor and in the ceiling.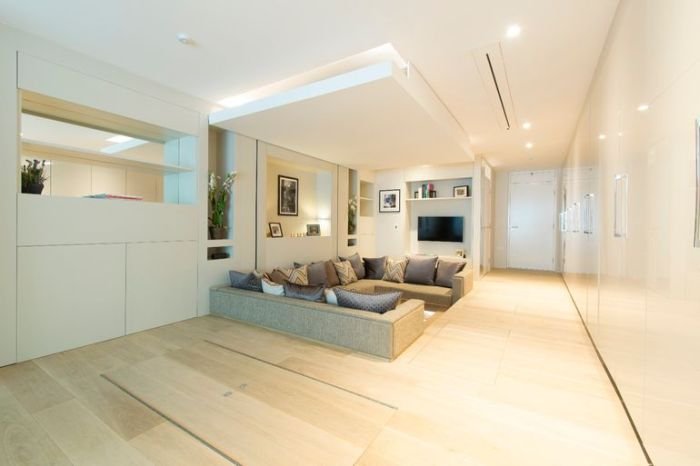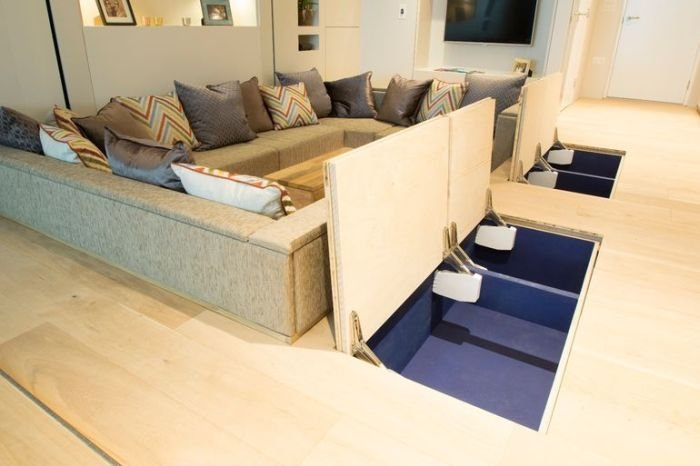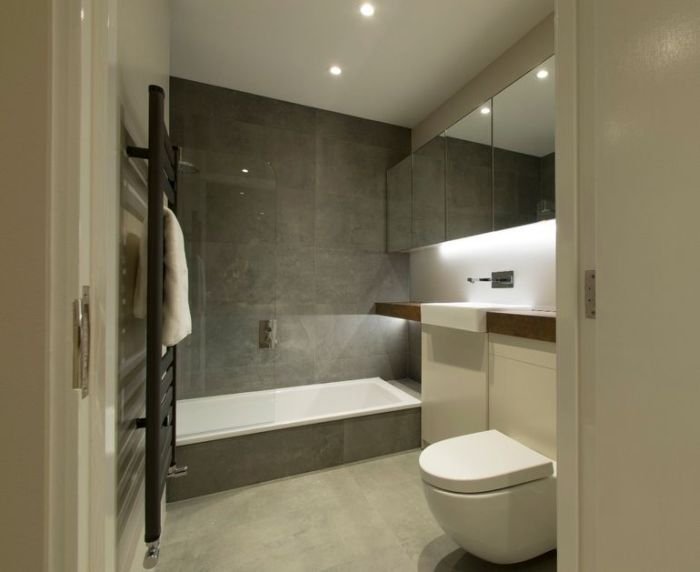 Source: Yo! Home