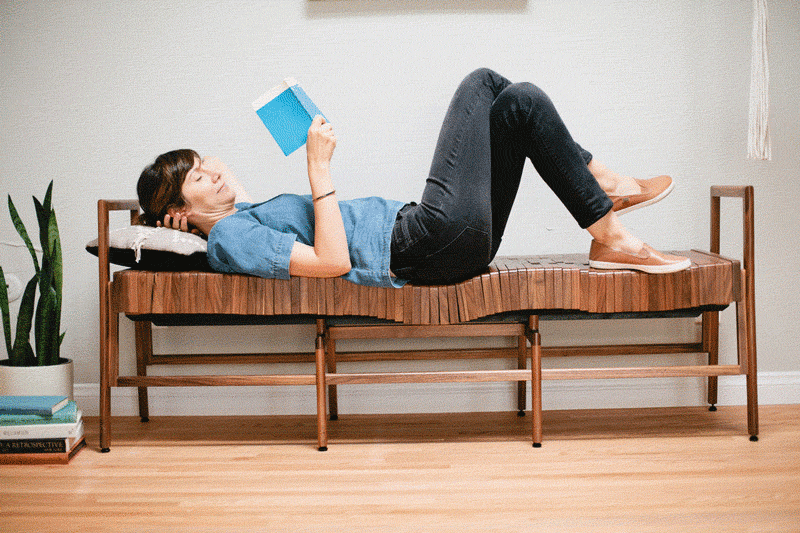 For giving users an extra ergonomic experience, Sitskie Furniture, a Los Angeles based design studio, has come up with a uniquely handcrafted bench that curves to fit your body.
It is part of their 'Block Collection,' which aims to ensure a soft comfortable experience, even with a solid surface, less cushions and foams. The blocks of wood used in the bench compress to take the shape of your body, when you sit or lie on it.
Each bench is handmade from FSC-certified domestic hardwood. It is durable in addition to being fairly easy to clean and maintain over the years.