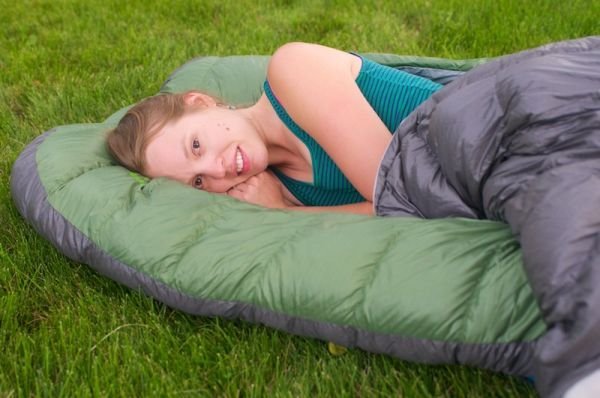 A few days ago we talked about sleeping bags that imitate omelettes and pastries. But this time around things take a more practical turn with zipper-less sleeping bags. Yes, you read that right; the Backcountry Bed from Sierra Designs eschews any kind of zipper mechanism to notch up on the comfort level of a busy outdoor sleeper.
So, how exactly does the sleeping bag work? Well, the answer is very elementary – just imagine a sleeping bag with a 'hole' cut out from its middle, and a snug blanket covering this hole instead of a constraining zipper. Basically, this flexible blanket (with its lower leg-end attached to the bag) can be pulled over to completely isolate oneself in a cozy, enclosed environment that effectively shields the user from the coldness of the outside temperature.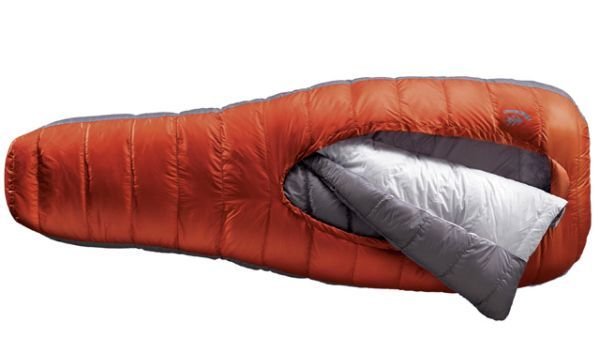 Of course, this state of isolation is not the only advantage provided by the Backcountry Bed. The design also holds true to its namesake suffix of 'bed' by helping the user to fluently change his/her position all within the confines of the sleeping bag. In fact, in many ways the bed allows the users to choose their personal preference of comfort while they are sleeping. For example, if you are feeling too stuffy, you can roll down the blanket a bit, and if you want to sleep sideways, just move gingerly within the blanket. All of these intimate activities are further aided by the supporting pad planted along the base of the bed.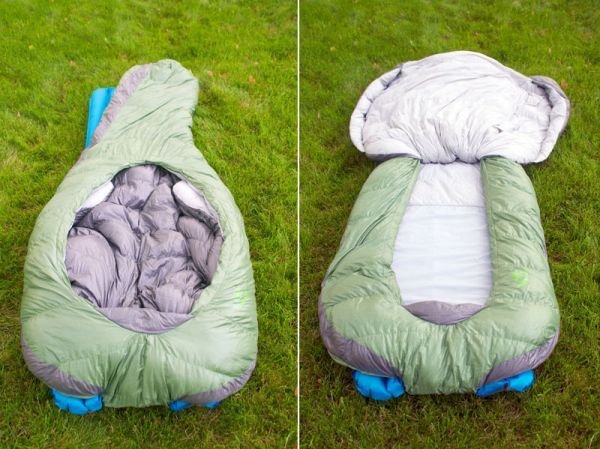 As for the other features of the Backcountry Bed, the 800-fill down bag is treated with DriDown, which improves upon its degree of water resistance, thus efficiently mitigating dampness among the plumes. Moreover, the company is planning for two commercial variants of the design – one rated to 15 degrees (with 2.7 lbs weight) will set you back by $399; and the other rated to 30 degrees (with 2 lbs weight) will come with a $349 price tag.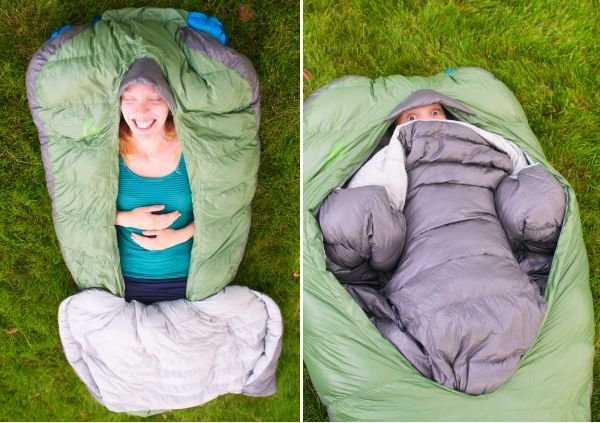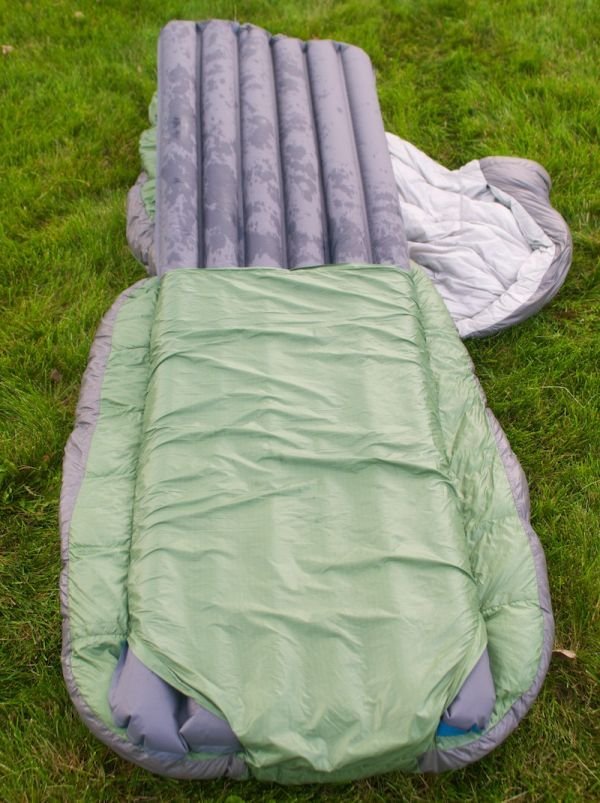 Via: GearJunkie