Bringing forth the classic essence of modern Scandinavian style of design, the Bai Dining chairs deftly fuse structural minimalism with visual vibrancy. Created by designer Ander Lizaso, the vivacious seating shells are draped in top quality tweed from Bute Fabrics. The colorful vibe is complemented by the chic cross-legged supports on both flanks that are made from natural finished beech wood.
The tweed (a woven form of rough, unfinished woolen fabric) is known for its moisture-resistant property and durability; which is perfect for the usability factor of the furniture. In fact, this attribute combined with the presumed lightweight nature of wooden construction makes the Bai Dining chair a portable contrivance for both indoor suppers and outdoor feasts.
This practical scope of functionality is complemented by the subtly sensuous aesthetics of the chair design. The tepid level of elegance is manifested by the 'shy' curved armrests and the comfortable undulations of the seat. And, there is also the slight intrusion of the contemporary ambit with the beech wood being covered in a fine fiberglass shell.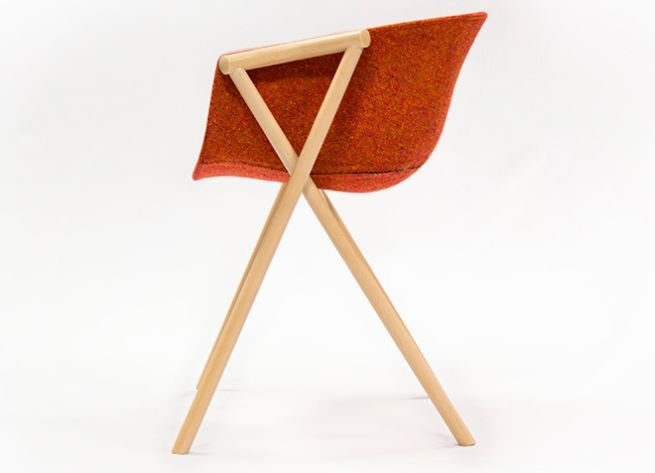 Via: InnerDesign