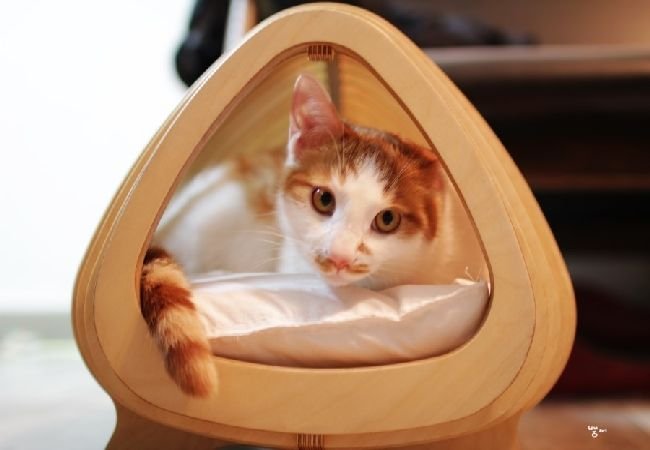 Symbolism of a design sometimes plays a big role in influencing the psychology of the consumer. In that regard, we have come across a wide spectrum of products, ranging from spoons that warn against taking too much sugar to furniture seats that make you the focal point of the room. But this time around, symbolism takes a more playful tone, by changing the order of the food chain. We are of course talking about the 'Bbung-A House', a  unique furniture item that puts the cat in the belly of the fish!
Created by Korean designer Sang Nam-Park (for studio Pote), the fish-shaped cat furniture has an open-ended structure which allows easy access for your furry friend. And, on closer inspection, we also make out the slat-like curving facade of the birch-wood design that is perfect for both induction of air and shielding against direct sunlight. This crafty arrangement avoids those scenarios of separation anxiety that are common in many feline pets when they are segregated from their masters.
And, the best part is – the Bbung-A House is not just a part of any 'beyond-reach' collection; you can order your very own specimen from the Pote design site, with a price of 485,000 won (around $475).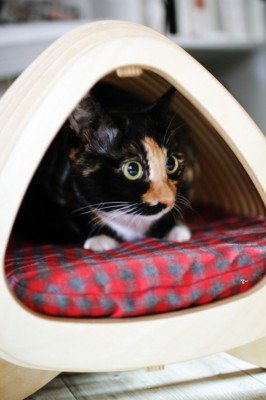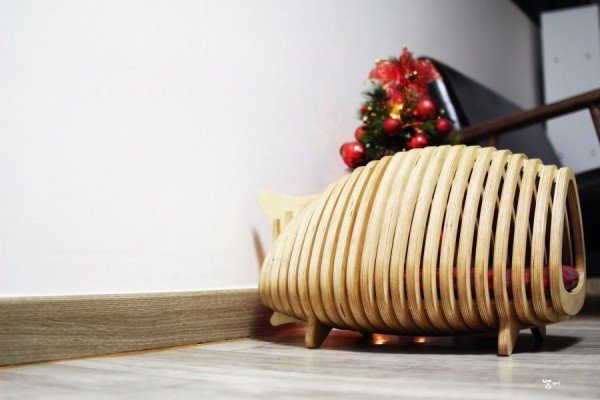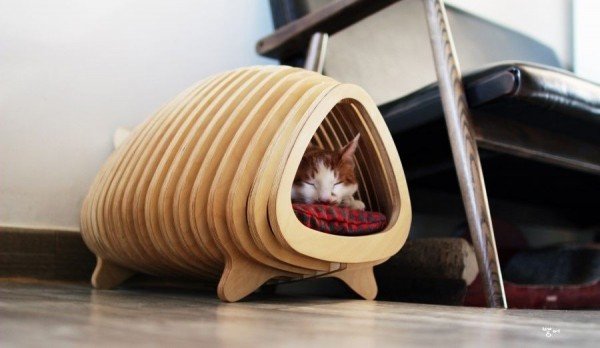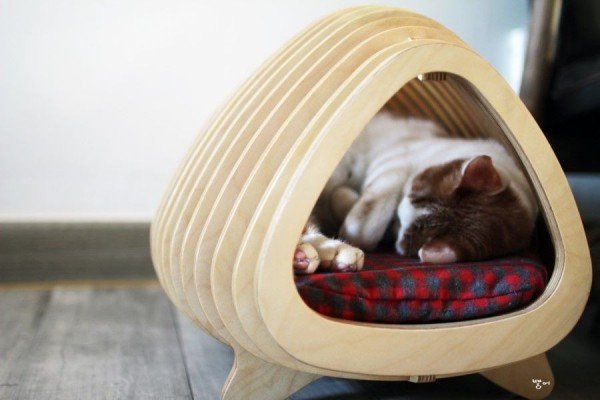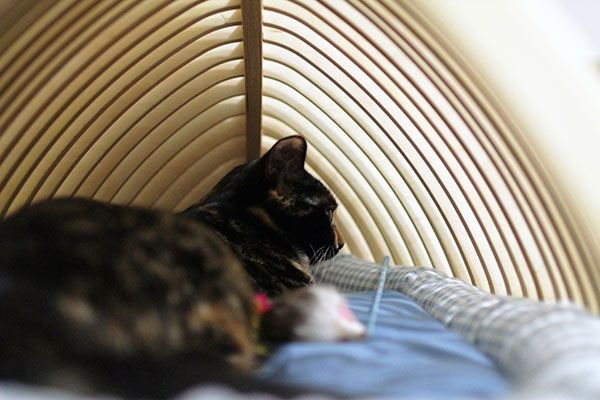 Via: Postfiles9