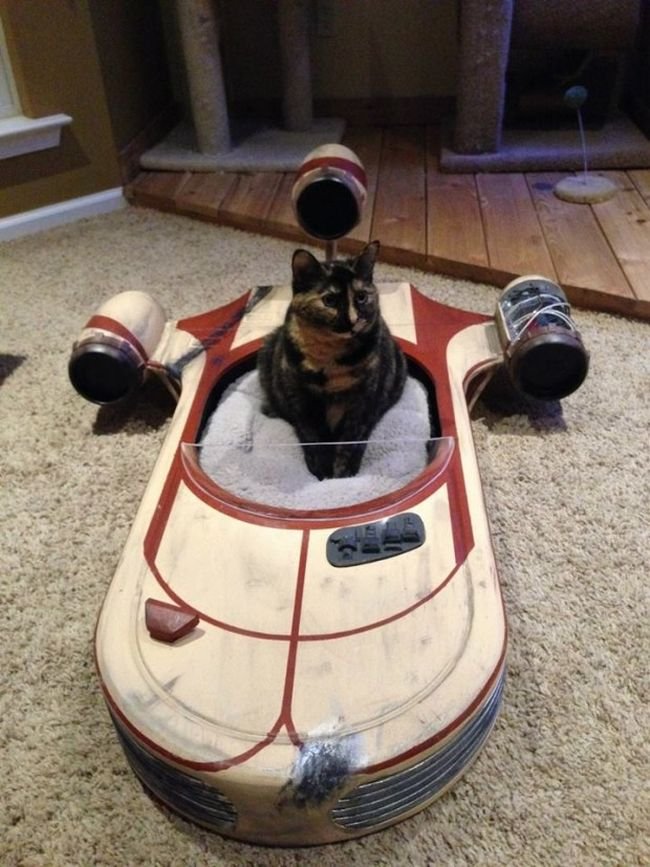 When it comes to cat furniture, we have come across a wide spectrum of ranging from faux pillows, fish-shaped shelters to even human combo-furniture.
But this is surely the first time we are witness to a Star Wars landspeeder variant, with its bantam size perfectly tailored to your feline friend.
Designed by Roxy's Dream, who claim expertise in custom-made pet furniture, the end product entailing the landspeeder is certainly impressive.
Moreover, there is a conscientious side to the affair with the 'Roxy' in Roxy's Dream being actually named after the designer's own cat.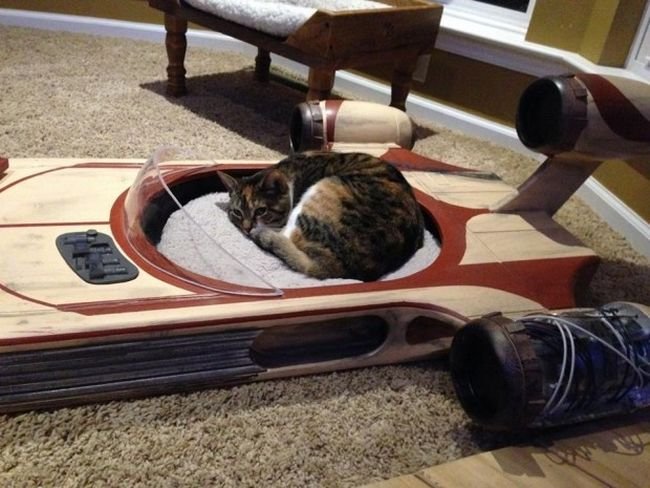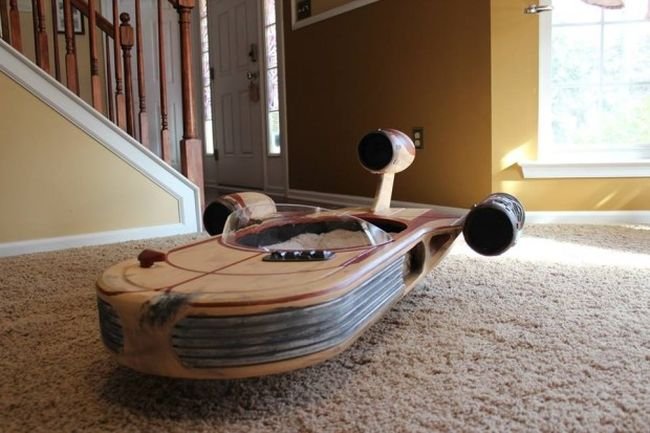 So, if you are interested in the pictorial depiction of the building process, do take a gander at the designer's Facebook page.
Via: Neatorama