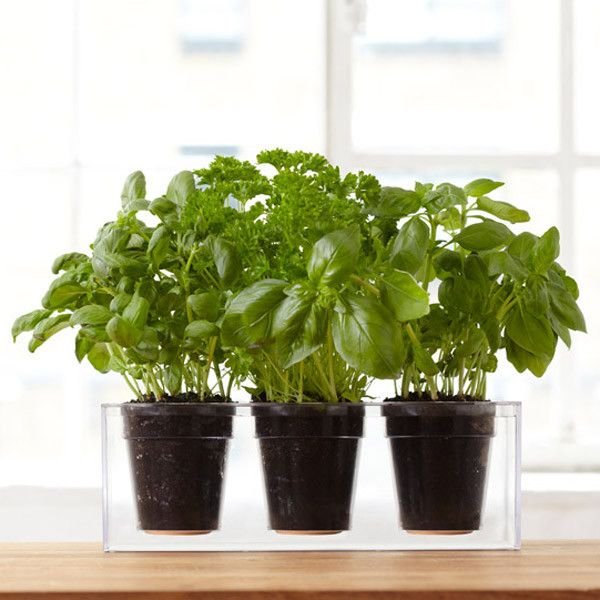 Is is not often that we come across the scope of transparency in a flower pot. Well, the above pictured Boskke Cube fulfills this 'vitreous' quotient with aplomb. Designed as a self-watering triple planter, the transparent structure of the contrivance allows us to take peek into the glorious biological phenomenon of natural growth.
Crafted from diaphanous yet hardy polycarbonate, the clear plastic body allows us direct visual contact with the roots and the nourishing soil of the plant. However, beyond just the pellucid aesthetic scope, the body also accounts for a substantially high-capacity water reservoir that keeps the plant hydrated for longer periods of time.
This ample capacity of the Boskke Cube reservoir is further boosted by an integrated Slo-Flo watering system. Its simple working scope requires you to manually fill the outer part of the reservoir with water. As a result, the permeable terracotta disk (located at the bottom part of the inner pots) gradually absorbs this water volume over time, and effectively provides hydration for extended sessions (hence the touted feature – self watering).
Dimensions: 4.8-inches x 12.8-inches (12.2 cm x 32.5 cm)