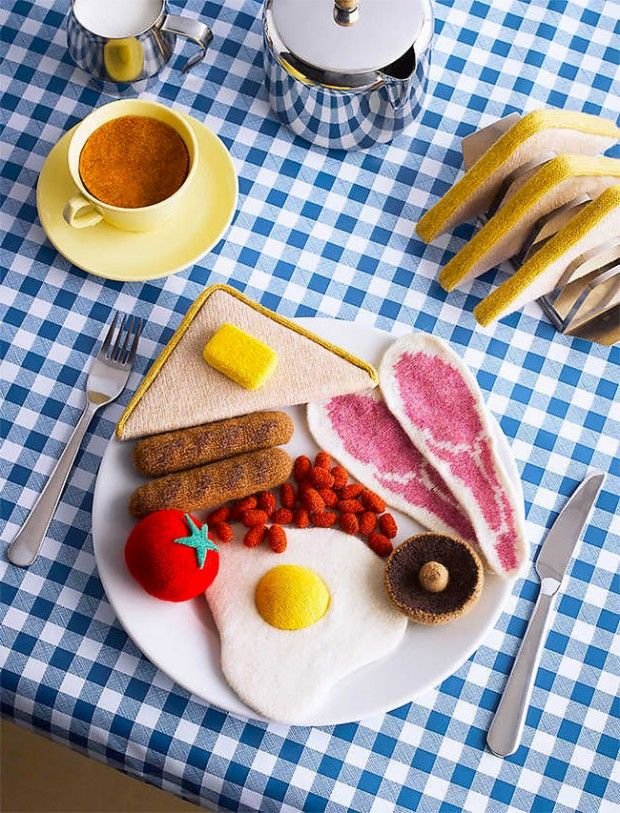 Previously, we have had the fortune of coming across a variety of delectable food-inspired home products. However this time around, art director (and expert model maker) Jessica Dance has put a twist to the scope, by ingeniously using household items for her 'food art'. Entirely cooked (sorry…knit!) from authentic lambswool, the numerous dishes are painstakingly 'crafted' in all their scrumptious glory!
On closer inspection, many of us culinary experts can make out the British influence on some of the dishes, like – the full English breakfast of a toast with a butter blob, sunny side up egg, bacon slices and a grilled tomato (refer to the first image). There are also some cross-Atlantic American offerings like the classic hamburger with french fries, and the hot dog with mustard.
Of course, all of these finer details wouldn't have been possible without the proper lighting and the apt angle of the shots. Well, for that Jessica Dance surely has to thank famous food photographer David Sykes for his collaboration on the 'delectable' project.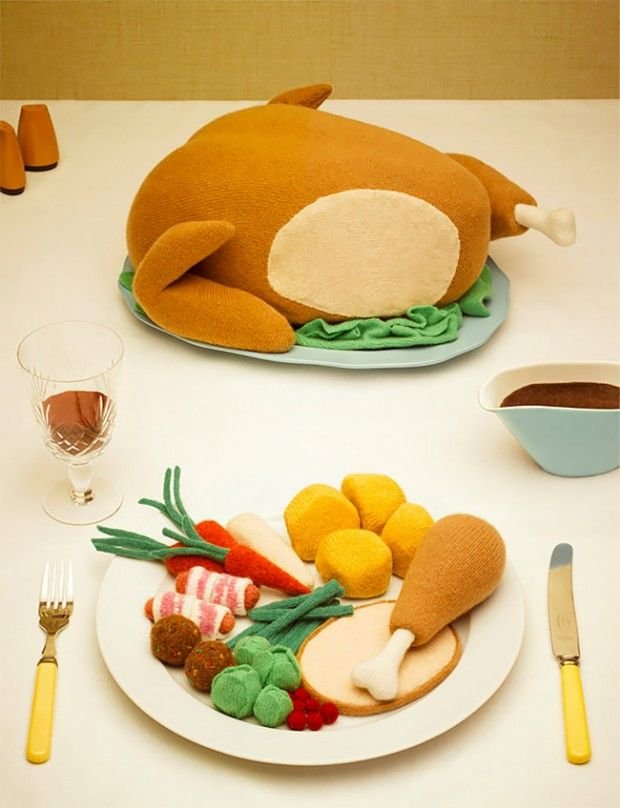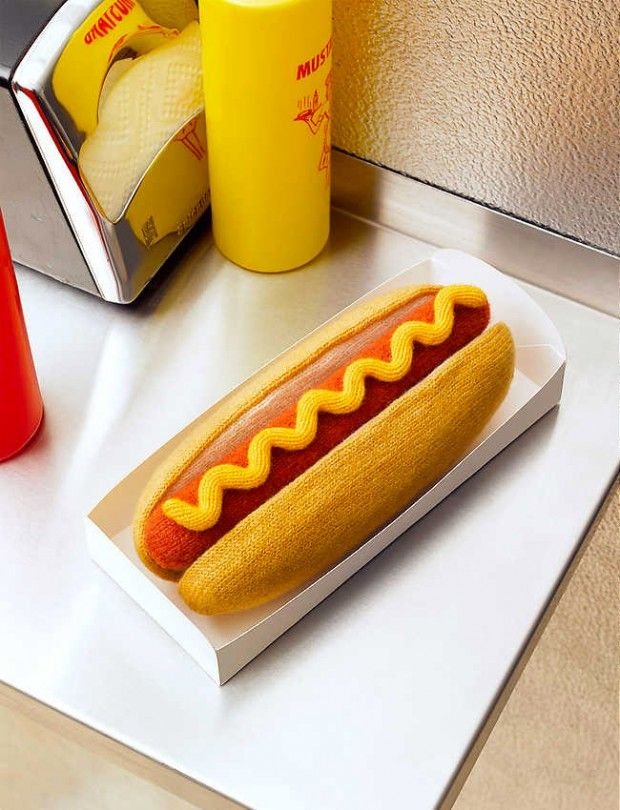 Via: ThisisColossal