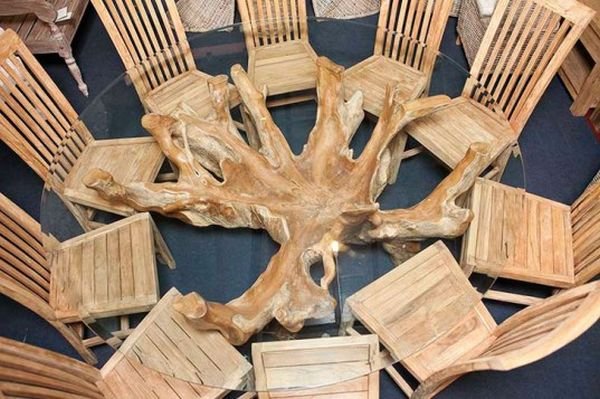 The essence of sustainability does not get more natural than this. Aptly named Sustainable-Furniture has concocted an innovative way of crafting table pieces directly from the roots of old logged teak trees that are left decaying on the ground surface.
How do they do that? Well, the process is pretty simple. Sourced from the National Indonesian Eco Programme, the designers dig out these remarkably sturdy yet intricate root components, and then clean them. Coming to the design, the root's naturalistic curvature flawlessly presents an artistic table like piece with an impeccable degree of 'greenness'. Furthermore, each root has a roughly star shaped pattern projecting out as the convenient support for strengthened glass tops with beveled edges.
However, the scope of sustainability does not end here. According to the creators, the fully cleaned ground (from where the roots are salvaged) also allows fresh replanting of trees in that area, which otherwise would have been lost to dead roots.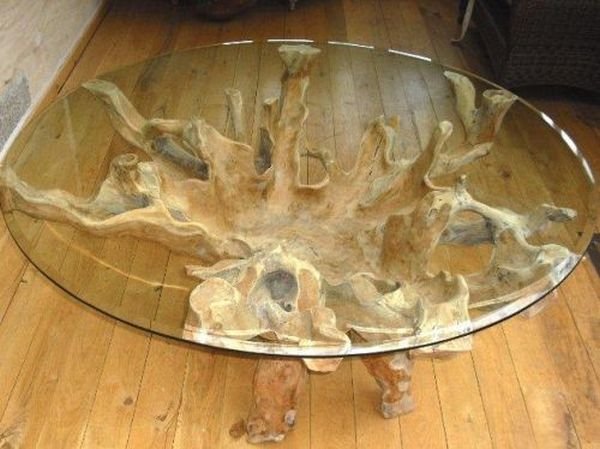 Via: Inhabitat