Our tryst with modular storing systems was ignited by the utterly innovative Bloom. However, this time around things take a more definable route with the equally fascinating Flex Shelf. Bridging the gap between a shelving system and an aesthetic decor item, the design is all about personal customization from the user's side.
Designed by Story Store, each Flex Shelf set comprises of flat modules of different lengths. These modular panels can be arranged along the wall to suit your style and purpose. For example, we can take advantage of the simplicity of the contrivance to assemble a conventional bookshelf in the privacy of our bedrooms. On the other hand, we can also arrange the adjustable panels in a unique manner, thus resulting in personalized wall-art/shelf for living and drawing rooms.
The flexibility of the Flex Shelf is further manifested by its usable potential in more unconventional spaces, like kitchens. The unobtrusive form factor of the modules allow them to be assembled along smaller wall areas, as storing units for crockery and cook books.
And, since we have been harping about the assembly, the installation process of the Flex Shelf is pretty simple in itself. All that the user needs to do is affix the corner hinged segments (of the modules) to give a definite form (or forms) to the final arrangement.
Lastly, coming to the commercial side of affairs, the modules are available in 9 different colors. The Flex Shelf also comes in pre-arranged sets, in case you don't want to dabble in a DIY endeavor.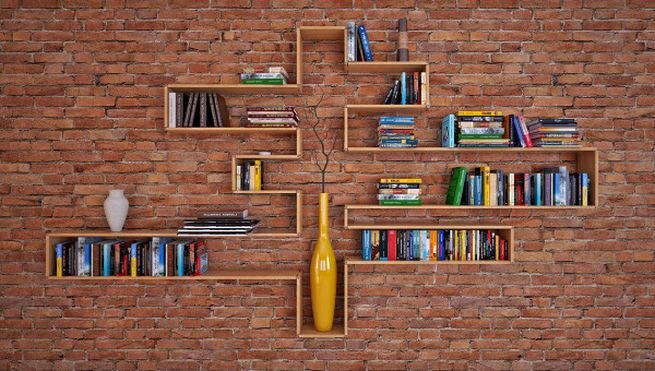 For more details pertaining to pricing and availability, please refer to this link.