The Glacier stool designed by Daniel Buning and Jorg Petri is a biodegradable prototype stool inspired by the Mendenhall Glacier located in the Mendenhall Valley of Alaska. The stool is interpreted by Berlin-based design studio NOWlab in alliance with 3D printing and manufacturing company BigRep.
The table-cum-stool is created using optimum material cycle process – a 3D printing process where material is added over time in a layer-by-layer manner to curb wastage. To make stool feather light and durable, it is created with a build-in 3D internal periodic micro-structure process. The stool delightfully replicates interior structure and water cycle process of the cave, and all this is done with the help of digital simulation process.
The stool is built using biodegradable filament, which can be melted again to produce another material or different product. Reason behind creating this stool is to make people aware of depletion of glaciers due to global warming and motivate people to take a step towards preserving them. The fully functional, practical and simple piece of furniture is still in its prototype phase, but it would make a perfect stool, or a coffee table if the designers mass produce it.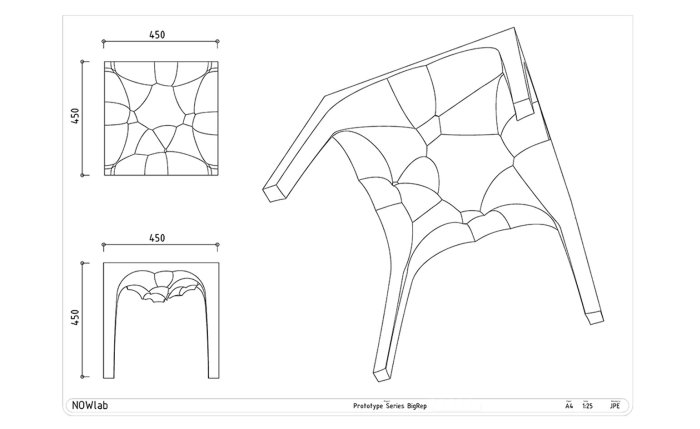 Via: 3Ders