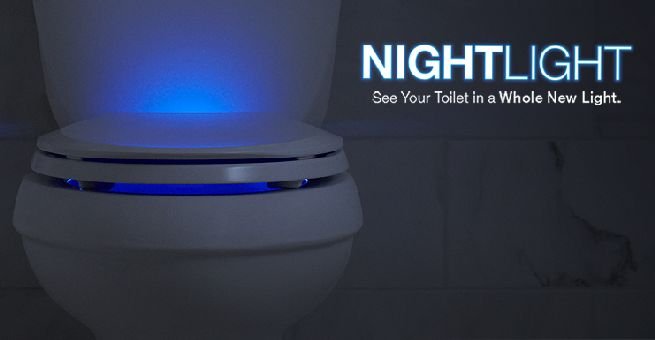 2013 was witness to a massive rise in the availability of LED light-equipped products. We saw it slowly and stealthily invade our work space, living rooms, bedrooms, even kitchens. And now finally, our bathrooms. So if you are in the habit of getting up in the middle of the night to use the facilities, Kohler has just the thing for you. The new high-tech 'Nightlight' Toilet seat, with its soft LED-lit blue glow, enables you to reach the lavatory safely, while still groggy from sleep.
Waking up at night to use the toilet can in fact be a nightmare. Fumbling your way to the bathroom, you can easily trip over yourself or bang your head against the wall. Your sleepy body will react sharply to the blindingly harsh overhead light of the bathroom at nighttime. Switching it on can ruin whatever little chance you had of going back to sleep. And let's not forget those among us with weak bladders.

Kohler has designed a dual Nightlight system that contains two LED light displays. While the "guiding light" fitted at the hinge of the seat guides you to the right part of the bathroom, the "task light" on the inner rim of the bowl aids the male users to aim properly, without spilling.
The soft blue glow of the LED lights is more congenial to your sleepy eyes. Nightlight is powered by four AA batteries that can last up to six months. It is pre-programmed to run on seven-hour cycles. All you need to do is record the 'first cycle' and it will get activated all by itself at the same time, every night.
Additional features include Quite-Close, a sort of padding that prevents the slamming of the toilet seat from waking you up. Quick-Attach hardware and Quick-Release allows easy installation and removal of the seat.
The Nightlight Toilet Seat along with all the supplementary features, are available on Kohler's Cachet O3 and Reveal O3 catalogs. The entire set comprising of a pair of LED lights and a removable toilet seat, will retail for $83.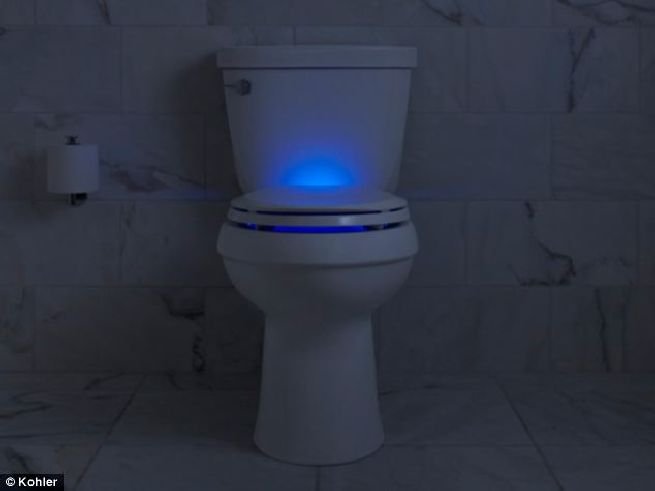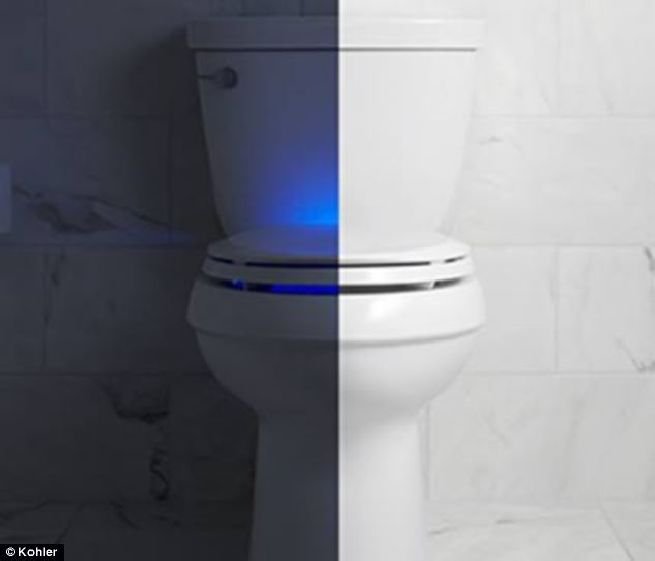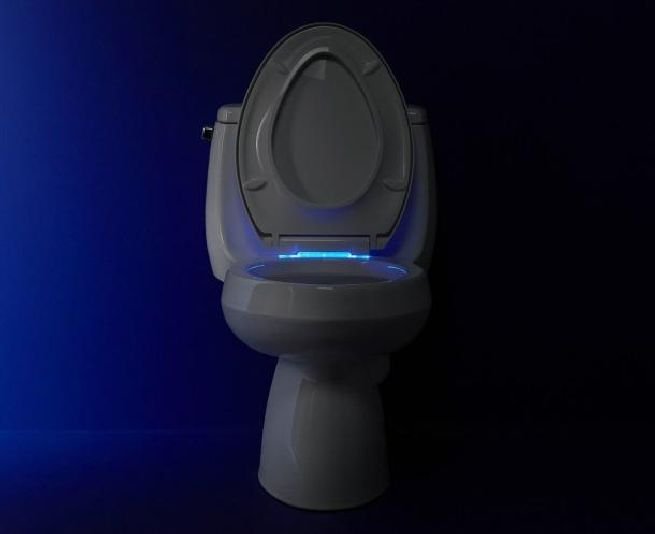 Via Kohler / Daily Mail