Those who have had the fortune of watching the recently released 'The Lego Movie' might remember the protagonist's invention of the 'loft sofa' with two storeys. Well, Swiss designer Till Könneker in collaboration with Remo Zimmerli, treads a similar path with their fascinatingly collective design of the aptly named Living Cube.
The 'cumulative' all-in-one furniture system integrates a host of functional components, including – a top perched loft bed, an entertainment space for keeping the TV, shelving units for both books and vinyl records, a spacious cloth rack and finally a separate shoe rack underneath it.
However, the piece de resistance of the multi-functional Living Cube is arguably its amply constructed walk-in closet. That's right! The sleeping area/storage system boasts of a fully separate accessible closet that can entered from a special left-flanking door beside the ladder (check the images below).
Of course, when it comes to contemporary furniture, the scope is not only about the functionality managed by a rag-tag band of various sections. The design should also fulfill some credible level of aesthetics. To that end, the Living Cube is contrived as a seamless furniture system that perfectly fuses the variant components. This unobtrusively minimalist essence is further bolstered by the understated dark stain of the wood that endows both weightiness and elegance to the overall arrangement.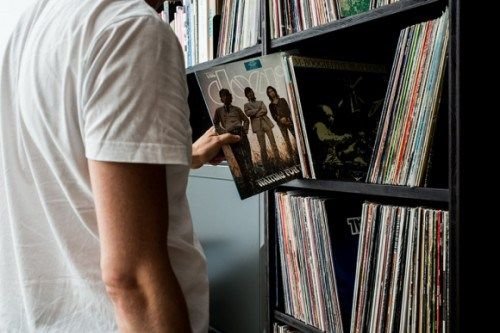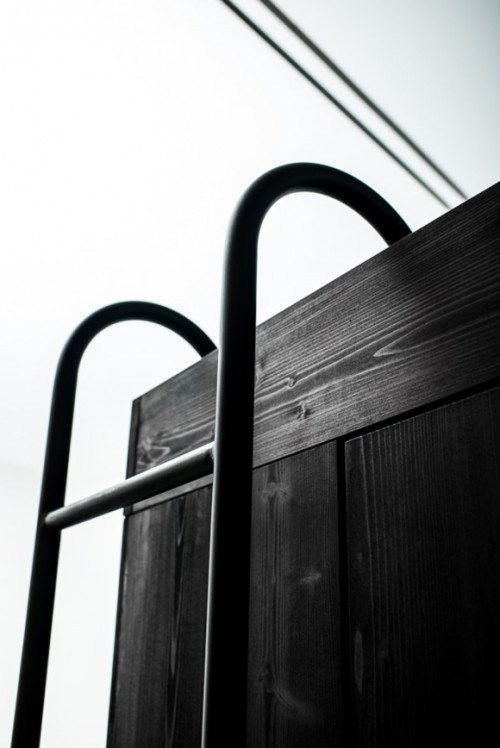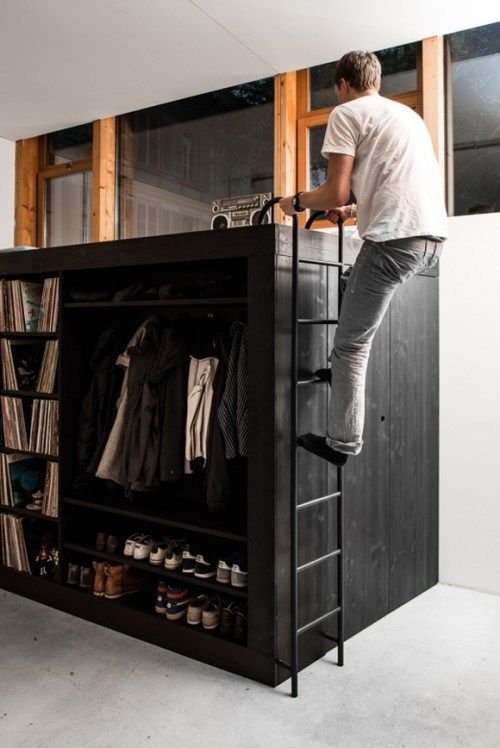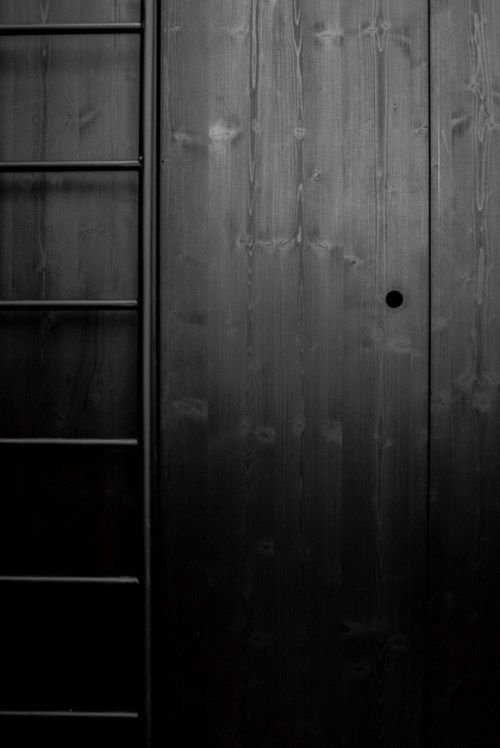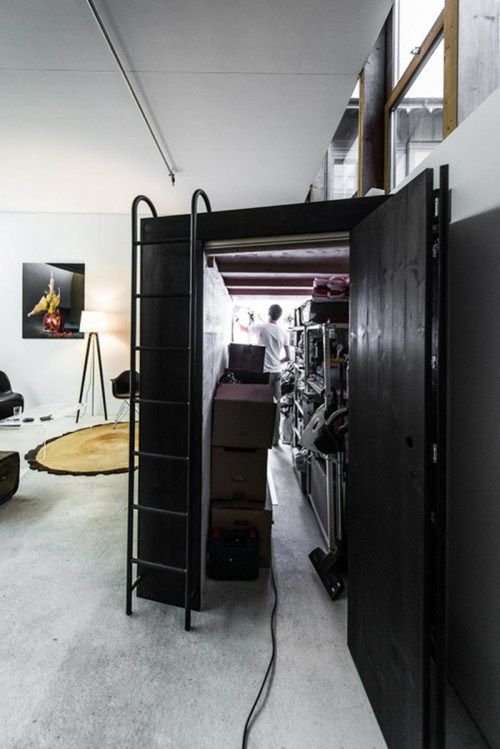 In terms of conception, the incredible Living Cube was actually unveiled as a furniture design during last year. But the good news for potentially interested buyers is that the furniture system has also made its commercial debut with the base price starting from $3,200 (for the mini-model). For more information, please check out the product page.
Via: TravelPluss