Whenever we talked about flexibility in furniture, the scope is mostly related to the varied function of the item. However, Chinese designer Min Chen has designed the unique Hangzhou Stool, a seat that is literally flexible in its structure. Inspired by the impressionable lifestyle of Hangzhou residents, the stool comprises of 16 'elastic' layers of bamboo veneer, each with a fine thickness of only 0.9 mm.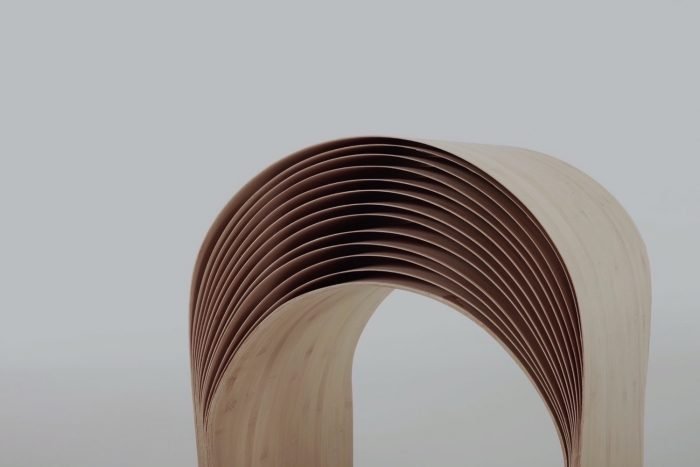 As far as the physical ambit of the Hangzhou Stool is concerned, the length of the individual bamboo veneers are different. This helps in the intrinsic arc shape of the stool, with the veneers glued together at a height of around 25 cm. 
Now, there is no denying the novelty of the aesthetics derived from the arc of these elastic veneers. However, the inherent flexibility of the bamboo also plays its crucial part in the seating arrangement. How so? Well, the elasticity of these veneers adjusts to the weight of the person seating on the stool. This in turn maintains the structural stability of the seat, while also improving upon the comfort level of the user.
Via: UrDesign