While it may not be as 'cool' as the EP16 Concrete Planter/Cooler, the Premium Beer Server Gokurei (from Japanese company Takara Tomy Arts) holds its own in the department of cold served beers. Designed as a compact wireless contraption, the AA battery-powered Gokurei (which translates to 'super cold' in Japanese) device has the capacity to hold around 350 ml of canned beer. You can then put in some ice and water in the server, and voila – the cooler can substantially reduce the temperature of the beer to up to 4 degrees centigrade, even in the outdoors!
The beauty of the Premium Beer Server Gokurei lies in its simplicity. The effect of ice and water efficiently cools the beer even when the content is nearing its end. And, the best part is – you can bring down the beer's temperature to below zero degree centigrade by adding salt to the simple mix of ice and water.
Of course, when consuming beer, it is not only the coldness that makes it pleasurable; there is also the consideration of the 'froth quotient'. Well, booze aficionados will surely be enticed by the device's high-speed rotating motor that makes sure of a delectable creamy foam every time you move your mug to the tap.
So, at the end of the day – the scope is not about a portable, power-source eschewing beer cooler; it is also about how the beer is aptly consumed in a purist manner.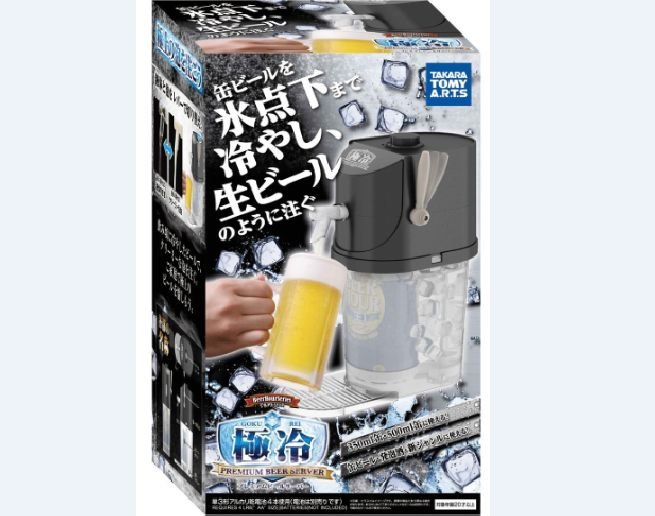 Powered by 4 AA batteries.
Buy – $65 (¥ 6,660).