Sydney-based industrial designer Seaton Mckeon is the winner of the Inaugural Australian Design Award for his work, The Sun The Moon and Me. Currently working at Bluesky Design Group, Mckeon works not only on product designs but also in experience design and urban designing. The Sun The Moon and Me defines and portrays the map of stars in the night sky and represents the beautiful relation of human with the universe.
The freestanding lighting object and mirror represents the moon in star-studded transparent disc, reflecting the viewer's image, whereas the Milky Way is used to represents all the stars visible to human eyes. The design is based on the observation that in today's populated and polluted environment, chances of seeing a clear sky for stargazing are very slim.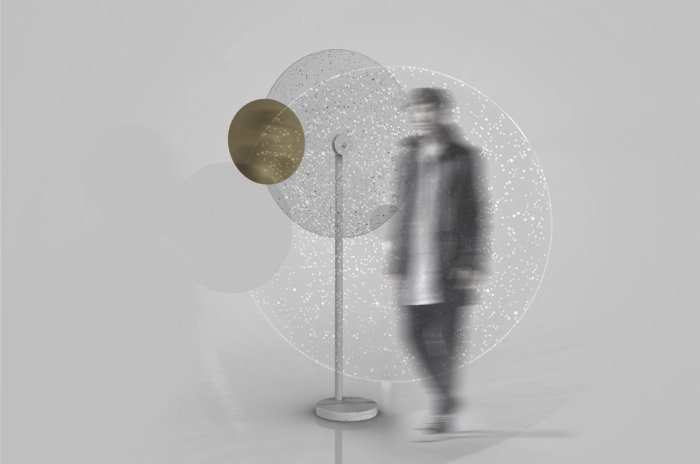 The artwork paved its way to the top place through the last six finalists, which were shortlisted from more than 150 entries. According to JamFactory's CEO Brain Parkes, they are looking forward to testing and prototyping the idea to introduce it the market with Mckeon's commercially viable product.
Apart from the award, Mckeon also received a cash prize of $20,000, and an opportunity to work with JamFactory's Furniture Studio for next 12 months to develop new piece through commercial production. He will also receive a royalty income for as long as his works remain in production.
In addition to all this, the Art Gallery of South Australia will purchase the winning prototype for its permanent collection.
Via: InteriorDesign