Many of us ice hockey enthusiasts crave for those 'bodychecks', 'faceoffs' and chinks of ice flying in a flurry of intensity. But how about a ice hockey rink that can be fitted inside your very living room? Sounds ludicrous? Well, that's how people might have reacted when the first Foosball Table came into being. And, now we have the Gliding Hockey, a table sized hockey game crafted for your personal glories.
Made from a flexible material, the whole gaming unit can be folded inside a bag, thus saving you a lot of space when not in use (and hence, having its advantage over 'solid' Foosball tables).
Contrived for both kids and adults, the game can be played 'traditionally' with balls and also with pucks. The surface nature of the flexible material allows the ball (or puck) to glide through it. This gliding scope certainly facilitates the pace of the game, along with boosting those testosterone levels.
And, as we mentioned before, the main advantage of the Gliding Hockey is its portability. Easy to set up and fold, this conception might just be your fun solution for those indoor parties as well as outdoor camping trips.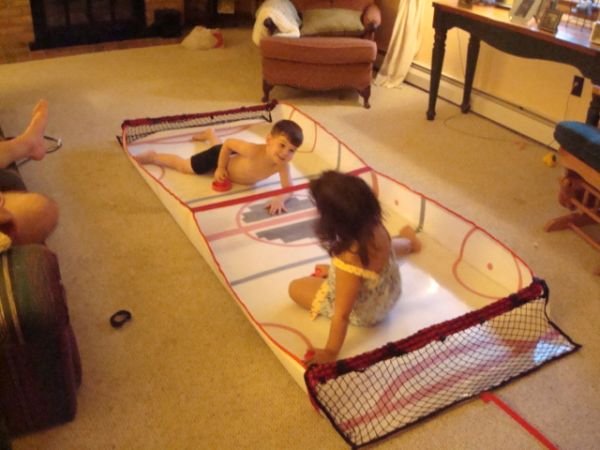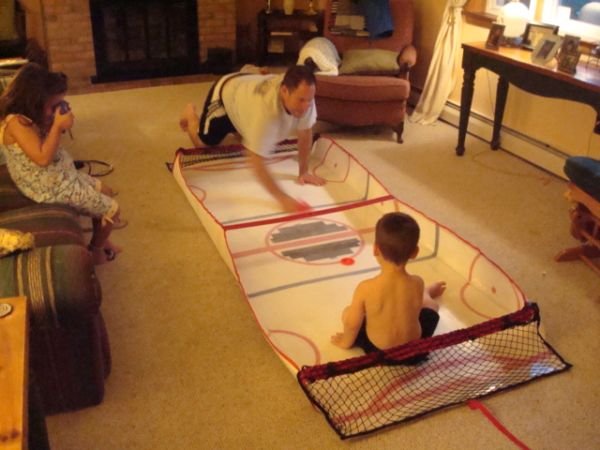 Via: Quirky