In our modern urban settings of cramped spaces and smaller housing units, the 'reclusive' scope of a semi-private space is very essential for individualistic living. The 'Quiet' chair by London-based design studio TILT fulfills this crucial spatial need, by treading the fine line between a personal space and a communal space.
Envisioned as a sheltered cocoon from the pandemonium of daily stresses, the design poses as a special furniture item you can retire to (or rather retire into). In this regard, the privacy oriented arrangement of the chair was influenced by various co-design workshops that the studio took part in, along with the staff and patients at the Whittington Hospital in London.
The Quiet exhibits a pentagonal shape which ergonomically houses the human body, in its variant postures like sitting or lying down. This structural form of the chair doubles up as an enclosed booth that psychologically as well as spatially demarcates the user from the adjacent room's circulation. However, the access to this 'booth' is pretty straightforward with a big front entrance point, which also serves as the visual 'window' between the user and other occupants of the room. So, in a nutshell, the Quiet chair provides you with a certain degree of privacy, but not at the cost of total (and introspectively harmful) solitary confinement.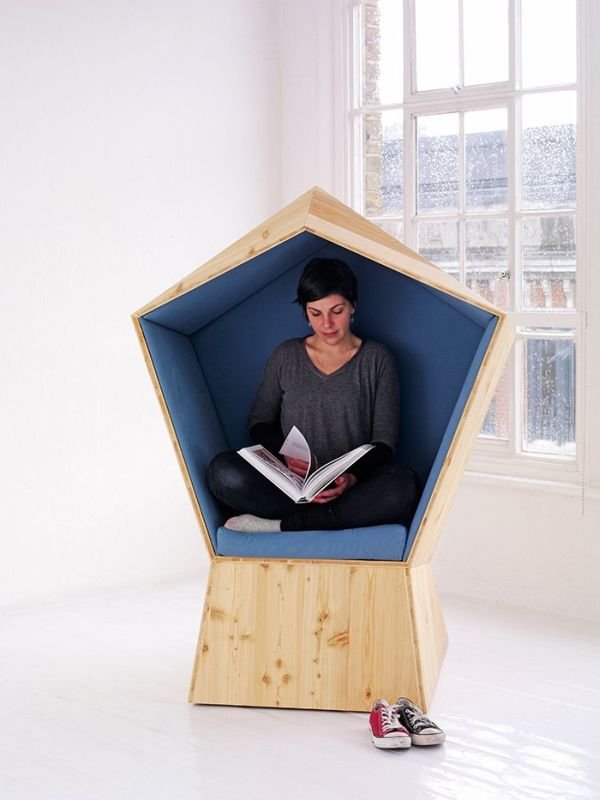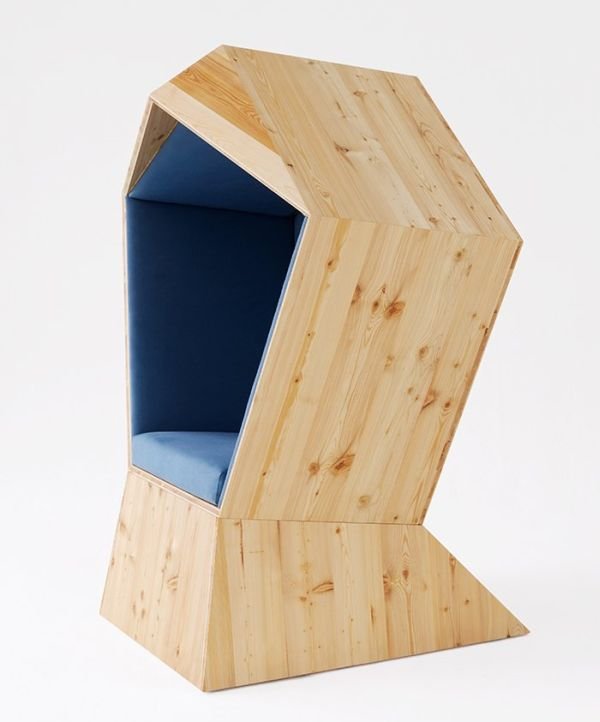 Via: Contemporist / Studiotilt