The Soundbox Desk designed by Jina U, is sure to impress you in the first glance. The petite looking desk in cooling shades of turquoise looks very inviting  and practical at the same time. The design might be vintage, the thought old school but its functionality will surprise you.
The fact that surprises you the most about this pretty desk and chair is that you can play music on it, and that too in a wireless manner. The desk and chair combo is made of top quality Acacia wood, steel and copper.  The color scheme has been kept a subtle combination of turquoise and white, with shades of brown.
The design of the Soundbox incorporates a low tech amplifier that resembles a vintage phonograph horn. It does not resemble the modern age speakers even in your wildest dreams. You will be pleasantly surprised to know that it can be used with any smartphone. The copper amps connect in the old fashioned manner though a docking station.
The slogan Jina U gives for this table is actually worth sharing, she says – "A Different Desk from the Rest".
Just dock your mobile and listen to music stream from the low amplifier while you work on the desk. The desk offers enough space to work on your lap top or do any other work on it. The music will never be too loud and the will relax your nerves and keep you stress free.
The idiosyncrasies of this desk are a perfect mix and match. The storage space also compliments the design and only adds to its aesthetic value. And don't forget it requires no electricity.
A contemporary piece of furniture, which offers multitasking and adds style to your indoors, is the best way to define the Soundbox desk.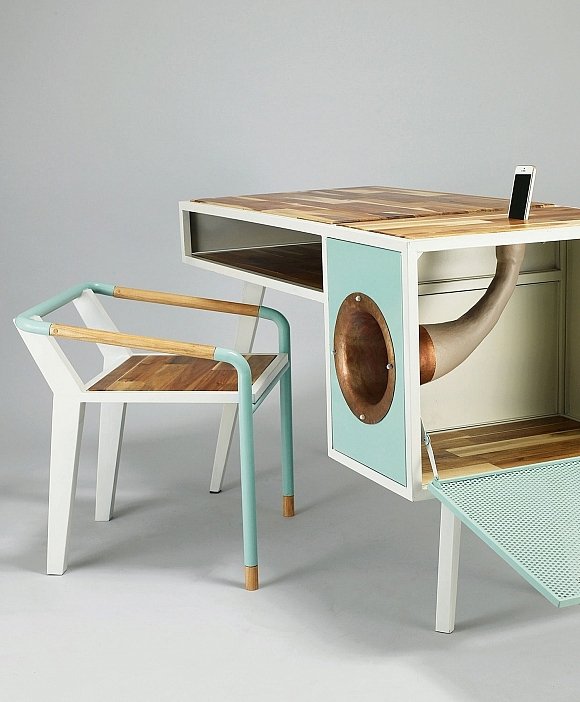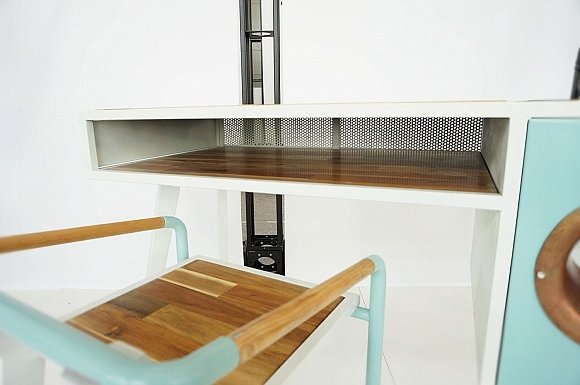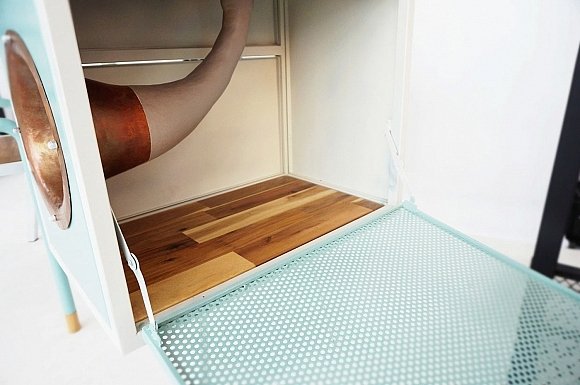 Via : Gessato