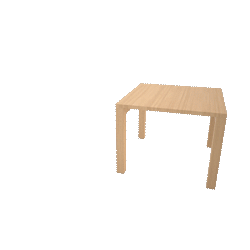 Tables have really proven their worth being an important item of our homes. These days we see many beautiful designs of furniture in market that really adds up elegance to our home decor.
Designers are going to greater extent with their innovation and creativity. Here we are introducing you to Extendable Table, the latest innovation of Julien Vidame. Just imagine you can change the size of this table according to your requirements. You can easily accommodate 2-3 more people with this very special feature of this table and hence this furniture item becomes so useful in parties, weekend picnics and many other small and big occasions.
Material: This Extendable Table is Made up of wood, metal and Corian.
SIZE:
Length without expanding is 31 Inches
Length after expanding is 62 Inches
PRICE: Not available as of now.
Availability: No information yet.
According to Julien, working prototype is available and waiting for some investor, so that it can go into production soon.
Via: Gizmodo