For the first time in many years I understood the true meaning of home harmonizing from a family residing in a remote village in the Indian state of Himachal Pradesh.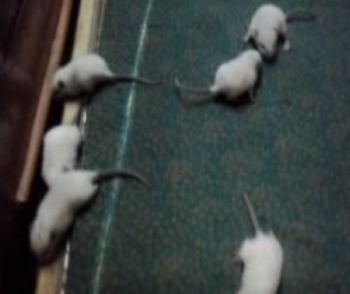 They've sheltered a family of 10 white mice inside their home and in fact created a separate space to accommodate them all. Despite knowing that mice are destructive creatures the family does not once fret at the the thought of sharing their home with not one, but 10 of them.
The story began when they brought home a white mouse out of curiosity. This mouse in the coming days gave birth to 9 tiny mice, a thing to have bothered any family, but not the one I'm talking about. They assigned the chulla (an earthen cooking stove that burns wood for fuel) as the new home to the mice family.
Surprisingly, the mice family accepted this new place and the mother carried all her children to the safety of their new home, where they lived cuddled with one another.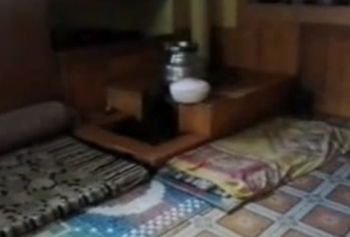 Watch the video to see how the mother carries each of the nine tiny tots to their new home, the chulla.
This incidence also gave me another insight I was oblivious about – mice have supposedly the same intelligence as humans. The ratio of the size of the brain and body of mouse is similar to that of humans, and so maybe we know where their agility and speed comes from.
Mice are so tricky to manage, but living in harmony is you aim, there's no looking back. Come watch the video and you'll know that humans and mice can reside in harmony.