Cards and stacks – the two terms go like 'ham and cheese' when used in the real world reference. The designers from BBMDS have envisaged a creative side to this analogy, and the brilliant result is the A La Carte Side Table. Comprising of card-like modules (that obviously go beyond their usual scale), the furniture can be arranged just like stacking cards, thus deriving a deep symbolic yet fun connection with our often futile 'house of cards' endeavors in real time.
These card modules are crafted from MDF (which is denser than plywood and stronger than particle board), and graphically do mimic real cards with authentic representations, like – the regal queen of hearts and the paltry seven of diamonds.
However, it is not only about the groovy visuals; the multiple units of A La Carte can be easily assembled by the user to concoct various types of furniture arrangements; be it a conventional table/shelf or an imposing room divider.
Finally, as for the commercial side of affairs, the A La Carte Side Table was actually created for Italian furniture maker Seletti. And, if you are interested in slyly bringing your poker face to a card-shaped table, each set comprises of five MDF modules (with a large card pack), and are available in color schemes of black, red and blue.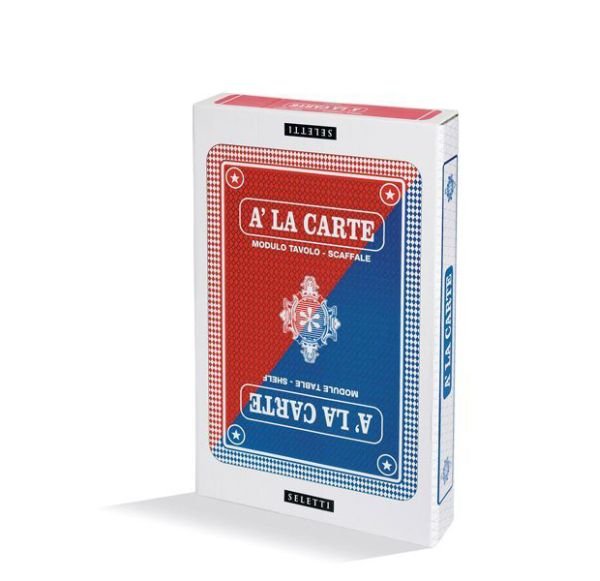 Buy – £145 (around $244).
Via: TheAwesomer