It's been almost half a century since man first stepped on the moon. That is a story that still continues to inspire so many to achieve the impossible and to go for their dreams, no matter what. The journey of Apollo and its aerodynamic design has been a source of inspiration for well known Argentina-based  Product & Transportation Designer, Marcos Madia.
The aesthetics of the original space craft and its eagle module were the basics on which the Apollo Chair was designed. It looks very comfortable and extremely stylish. The golden feet of the chair add an outer space charm to the chair and manage to invoke nostalgia for that period.
The outer shell is made of polygonal carbon and there are extremely soft cushions on the inside. The whole structure has an aluminum framework, that distinctly resembles the Apollo Chair. Place it in your den or in one corner of your living and it is sure to become the center of attention. Conversations centered on the moon come free with this gorgeous piece of furniture. Actually, simply calling it furniture does not justify this beauty.
Patrons can choose between a host of combinations – grey and silver with golden feet, or a dark steel grey almost black, with cherry red frame.  Marcus is a freelancer whose experience with transportation design products is evident in the level of creativity he manages to achieve in this concept chair. Do check out his profile to be awed by his work and exceptional thought process.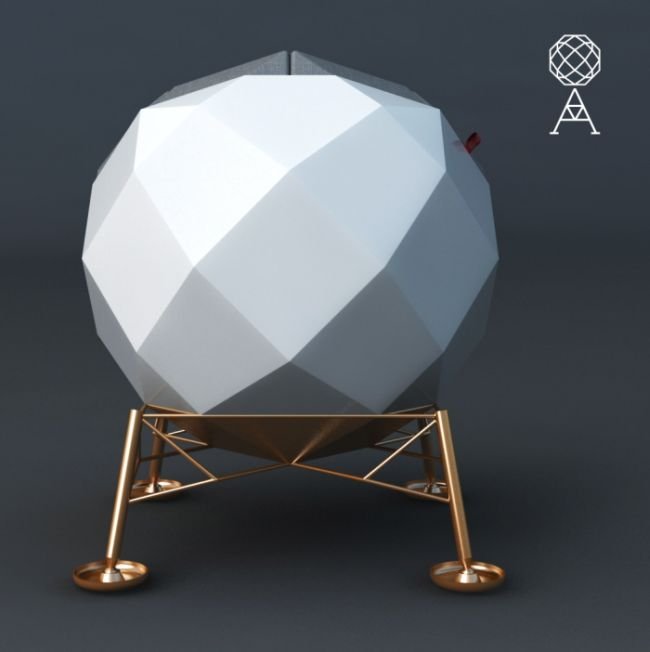 Via: Coroflot