Classiness exemplified – the Armada Armchair by Zoran Jedrejcic fuses the strength of steel and the naturalism of the wood, and the glorious end result is an exceptional piece of furniture with its uniquely elegant bearing.
The very first thing that strikes us about the Armada Armchair is its aesthetic scale of lightness, borne from the svelte nature of the seat. This essence of airiness is accentuated by the void between the curvaceous seat and the stylish looking singular support.

This streamlined feature is bolstered in actuality by some sturdy structural credentials. For example, the major 'constructive' part of the seat is crafted from thin steel which is draped in high quality leather or fur. The support on the other hand contrasts with the industrial aspect, with its design being contrived from different types of solid wood varieties, like – elm, American walnut, cherry and even pear.
So, at the end of the day, the scope is all about the sculptural side of affairs with the influence of both man-made and organic attributes. But the great thing about the Armada is – all of these special aspects complement the main setup from the background; they do not take the focus away from the ambit of classy comfort that is arguably the 'piece de resistance' of the armchair design.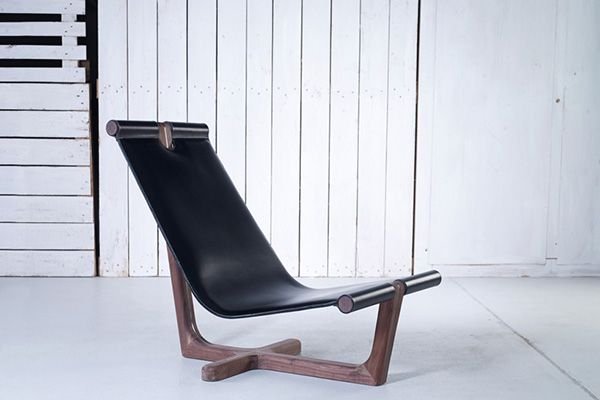 Via: Hooklundstool