Looking like an exotic artifact salvaged from one of the Polynesian islands, this exquisite bamboo crafted seat certainly holds our fancy. However, there is more to the aptly named 'Bambosa' then meets the eyes. And, that is exactly why this naturalistic furniture design tickles our interest in the first place.
Conceived by designer Ivan Camillo Rodriguez, the specimen was conceptualized out of an experimental research to test the 'twisting and bending' capacity of bamboo. In this regard, bamboo has been known to possess a higher tensile strength than many alloys of steel. And, since we are talking about steel, this is where the Bambosa takes an interesting turn. This is because the designer has successfully integrated steel ropes below (and inside) the bamboo framework, thus improving upon the sturdiness of the whole seating structure. This also makes the furniture hardy and portable enough to be used in both indoor and outdoors.
In fact, this wondrous combination of steel and bamboo is as much a symbolic fusion as a structural innovation. According to the creator, there is a conspicuous contrast between the heaviness of the big bamboo sections and the lightness of the almost hidden steel ropes. He goes on to refer to this natural-man made composition as 'natural steel'. And as for our ending remarks, we do see a future where such innovative yet sturdy stuff might cater to our home decor needs, by virtue of their sustainability and ease of use.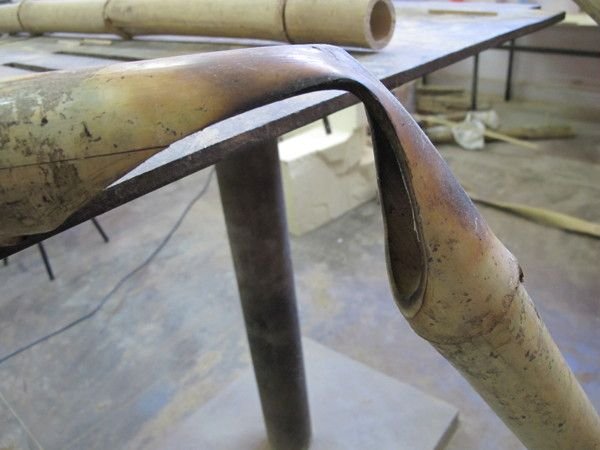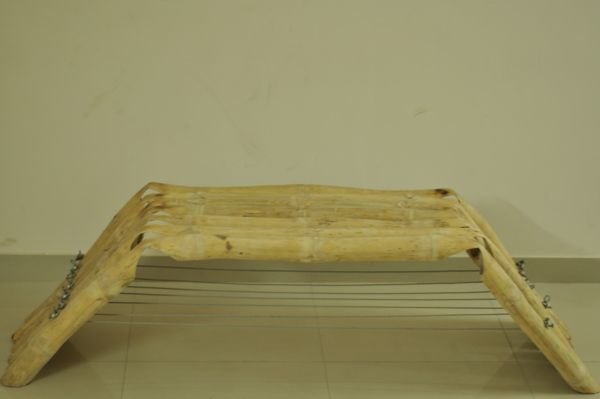 Via: Behance