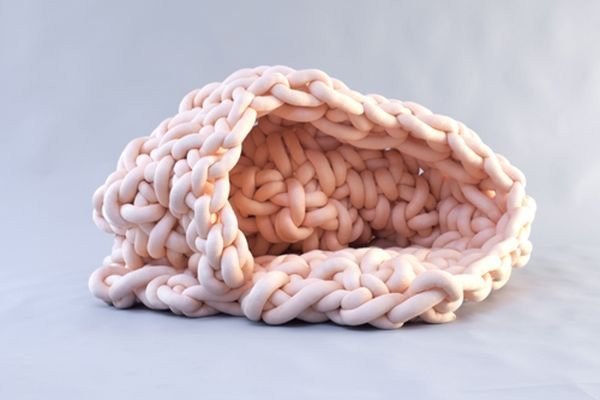 It seems that we have finally stumbled across our weird conception of the week. This time as every respectable odd ball conception, the design is influenced by a human body part (mother's womb, to be more specific), as can be seen from the visuals mimicking some sort of a bundle of human intestines. The result is unsurprisingly christened as the Body Container, which supposedly compliments its sheltering nature.
The product is the collaborative effort of industrial designer Christina Hansen and architecture student Kerstin Kongsted. According to the duo, Body Container poses as an abstract piece of furniture that pays homage to our very first 'body container', i.e, our mother's womb. In this regard, the soft, organic material endows that intangible sense of security yet simplicity to the user. Moreover, the asymmetrical, fluidic bearing makes the 'shelter' completely flexible and more importantly portable in nature.
However, it is not functionality but rather the form that we are concerned about. The disparate shape of the furniture design strongly resembling the interiors of our stomach might not satiate everyone's appetite for home decor. So, at the end of the day, the Body Container may work on a symbolic level; however, it may be a tad difficult to accept it solely by virtue of its visual allure.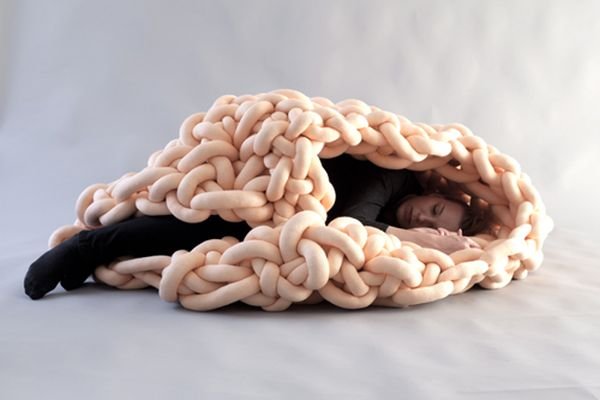 Via: CargoCollective