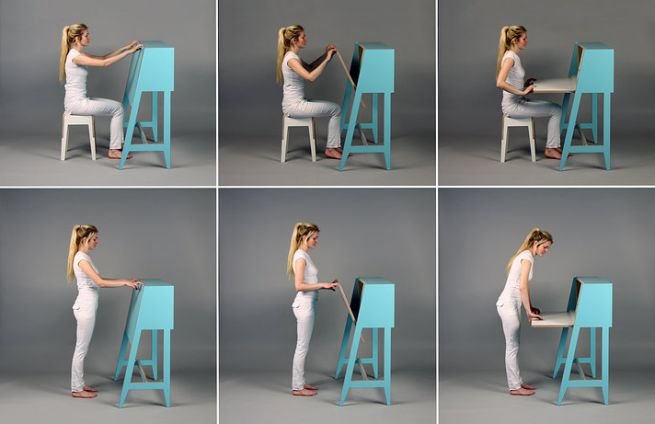 We have had our fair share of multi-purpose furniture designs, but the above pictured Cabinet-Desk showcases it own flair of minimalism (do excuse the oxymoron). Unpretentiously simple in its scope, the entire design is tailored towards a singular goal – making storage and usage easier for the consumer.
Created by Laura Petraitytė in collaboration with Ergolain projektai, the nigh unadorned essence of the Cabinet-Desk is alluded by its compact, unobtrusive form-factor. On the other hand, its ambit of functionality as a storage device is rather accentuated by a sturdy yet humidity proof HPL sheet structure.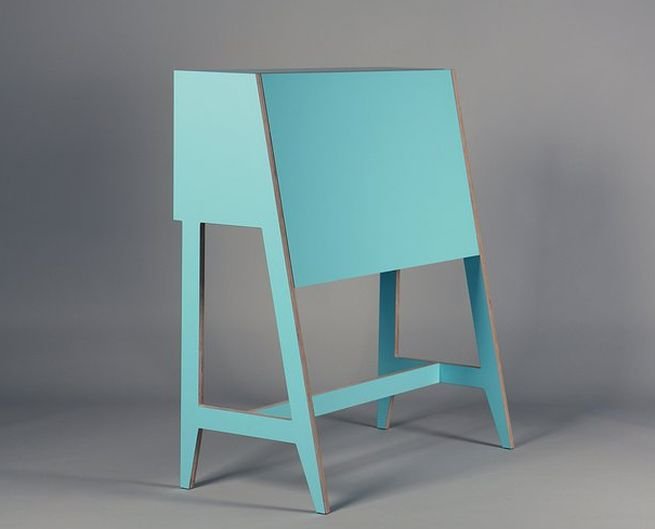 The usability factor is also improved by its built-in LED profile, which has the capacity to be wired from a conventional power outlet. This means the Cabinet-Desk can be conveniently used during the night time as an alternative work space.
So, at the end of the day, the Cabinet-Desk has been envisioned as an unassuming item for home storage with durable and spacious credentials. Interestingly, the 'Desk' part of the contrivance also shines with its own brand of purpose as a dedicated work space.
Via: PetraityteLaura