Brainchild of Paulin Giret and Sullivan Jolly from Nantes Atlantique Design School, the Chrysalide is a unique lamp that you can put to use in different ways. It looks like a block of ice stuck between two wooden pieces on the sides, which is an ideal look to add some rugged feel to your interior décor. This multipurpose lighting fixture is made of simple yet classy materials, including two Oakwood blocks, LED panels and a Plexiglas tube.
LED panels are the light source in Chrysalide. Two square LED panels have been embedded in the Oakwood blocks on the both sides of the lamp that are connected to a transformer for power supply. The other unusual feature that the designers have given to this lamp is its plug-in system, which provides three different lighting possibilities. You can light up the upper portion of the lamp at a time, the lower portion at other time, and you can light up the entire lamp whenever you want it to illuminate the surroundings.
Based on the three different lighting possibilities, the Chrysalide can serve three different purposes for you. Put it on the side table of your bed to make it work as a bedside lamp. In living room, place this lamp either horizontally or vertically, howsoever you please, to see the magic. Place it on your worktable or a study table to use it as a stylish work lamp.
The designers used melted transparent plastic to adorn and give newness to the Plexiglas tube used in the lamp. The materials used are simple but the way they have been used is incredible. Chrysalide has a sturdy design and is light in weight, so you can carry it along or keep changing its place in your home.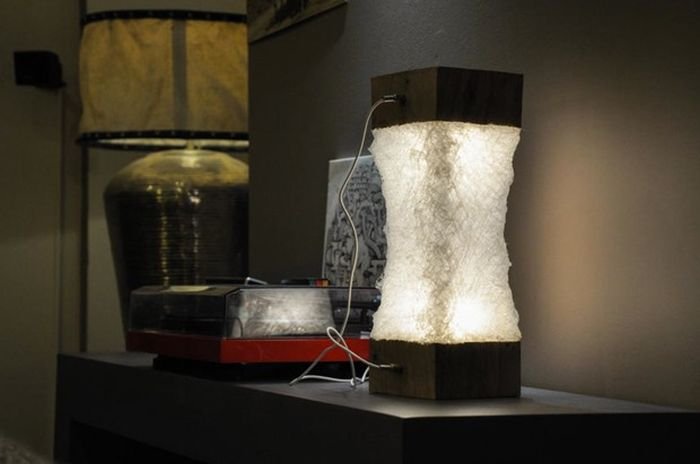 Via: Journal