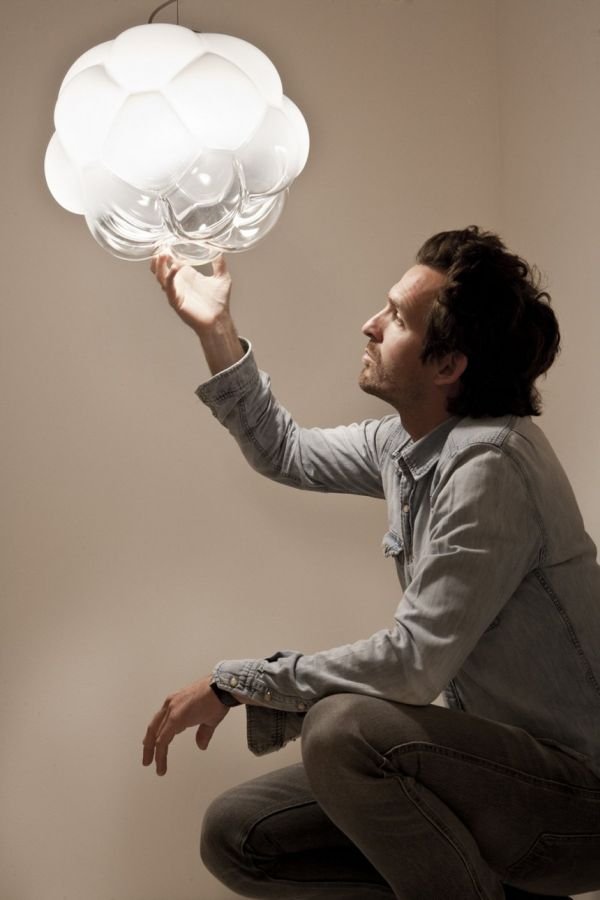 We humans as a part of a greater ecological system of Earth, have a tendency to be inspired by naturally occurring phenomenons. In this regard, what can be more inspirational than that effulgent ray of sun peeking through the fleecy clouds after a good hour of sweet rain?
Well, the 'Cloudy' LED lamp evokes this very same essence of sunlight through its flocculent yet luminous cloud-like form. Designed by Mathieu Lehanneur (for Fabbian), the Cloudy is touted to be created by using special steel molds that are extremely complex in their bearing. The lamp itself is crafted from gradient white blown glass (shaped in bulbous, cloud-like forms) with high-luminosity LEDs. A separate light fitting is made from a die-cast aluminium structure.
The final result is a sculptural LED lamp that entices us with its ethereal, 'feathery' nature. The affable effervescence of the scope further alludes to the remarkable fusion of simple art with some innovative engineering processes.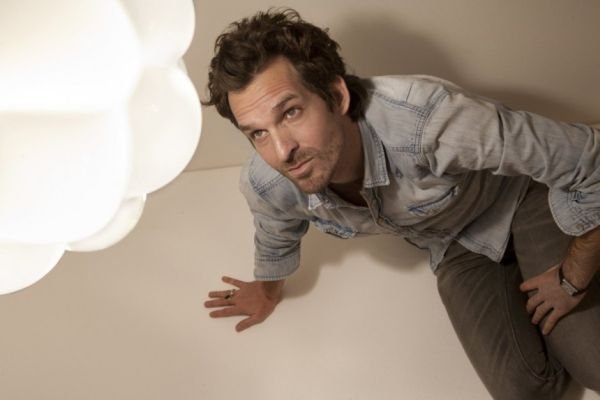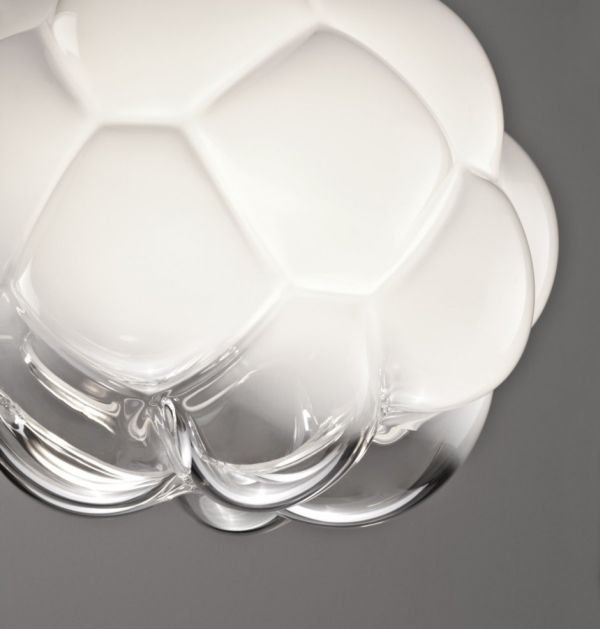 Via: Contemporist