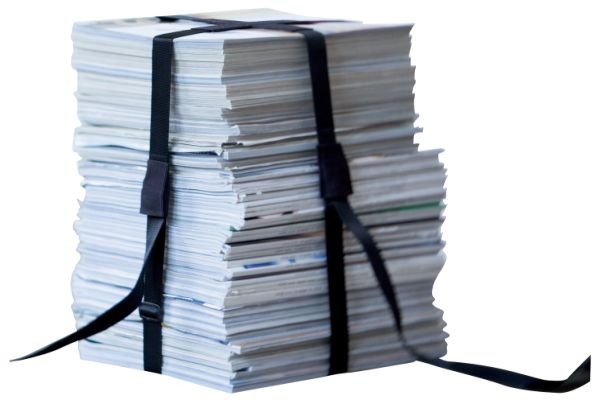 Is it some deft design that saves time and money on the furniture front? Or is it some lazy, offbeat contrivance that just about fulfills its functionality? You are always free take your pick. We on the other hand are interested by the DIY practicality of the whole scope, where just an assortment of salvaged files and magazines poses as your very own stool furniture. And, in case if you are wondering what the crucial element of this unpretentious conception is; well, it ain't those piles of paper material. Rather, it is the black nylon fiber strap that holds the whole structure (of magazines) together.
Christened as the Eno (as if the design needed a name), the dictum followed here is pretty simple: waste not, want not. In this regard, the designer has just piled up his used magazines and strapped them with a nylon band. The band is presumably adjustable, which would take care of the flexible structural part, especially when the magazines need to be tightened or loosened.
Furthermore, in the terms of sustainability, the Eno stool is completely recyclable in nature, given its paper oriented credentials. And, even when you are bored while sitting on the stool, you can always take out and browse through one of those mags!
Dimensions: H 1 x L 241 x W 225 cm
Price: £4.90 (around $7.80)
Via: MadeInDesign