Why should the scope of spatial efficiency be only limited to multi-functional storage spaces? Well, the dual furniture of Dobrobox and Dobrostol (by Russian designer Ekaterina Vagurina) traverses this issue by emerging as a compact dining system with simple usability features.
The Dobrobox of the system pertains to a small cutlery box, with its body made from fibro-concrete and the cover being made of sturdy wood. This wooden cover can be easily opened by sliding it across in a horizontal direction. The sliding action reveals the tiny compartments inside the box (for keeping spoons and forks) that are carved out from high-strength concrete body.
The Dobrostol on the other hand comprises of a solid dining table that is similarly crafted from durable fibro-concrete. There is a separate drawer-like tray that can be pulled out from the table, thus increasing the usable space for various activities, like keeping extra food on the adjustable table-top, or even for aptly positioning your laptop for those 'eating and working' sessions.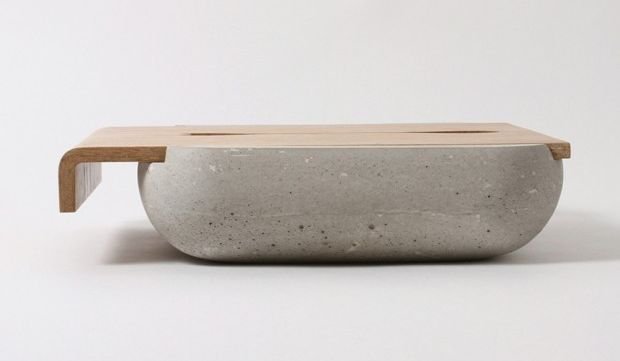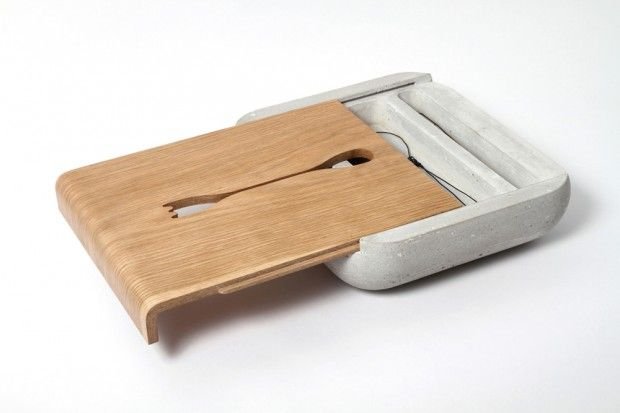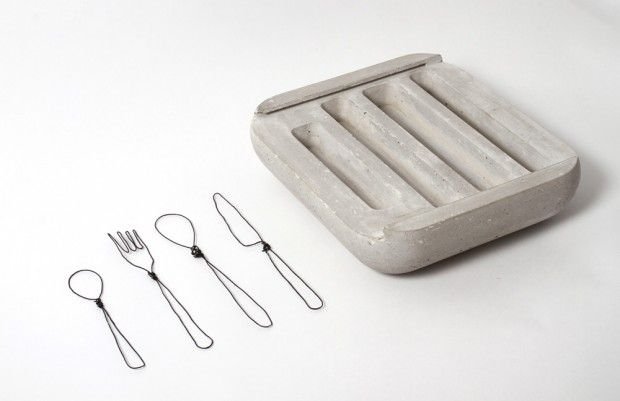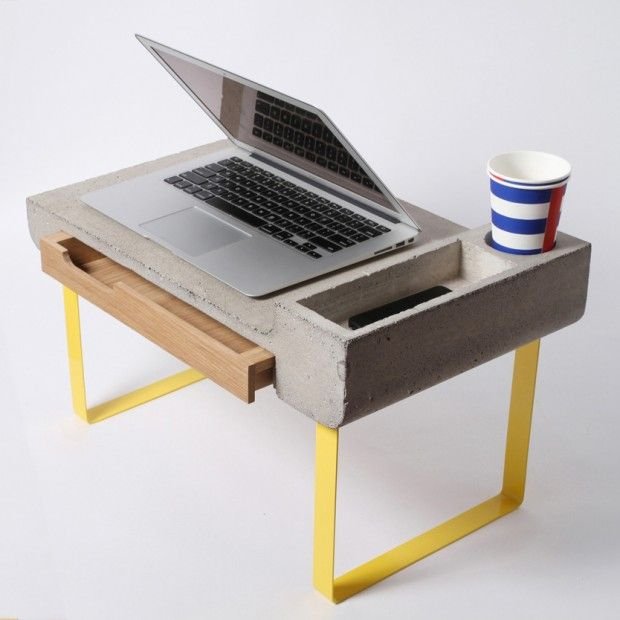 Dimensions –
For Dobrobox: 324 x 290 x 75 (in mm).
For Dobrostol: 320 x 325 x 550 (in mm).
Via: DesignSpotter