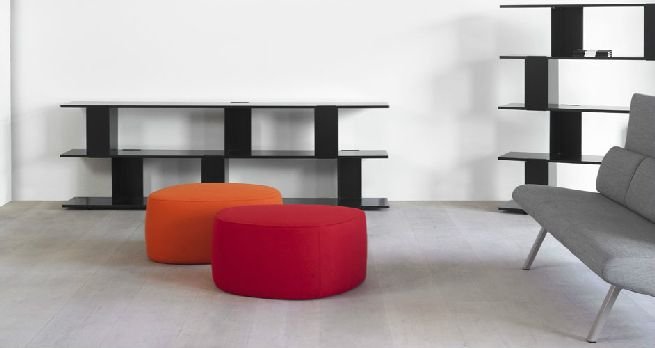 We still have 'human hair' nightmares from our previous coverage of a dedicated pouf design. However, this time around, the Insula puf from Ernst & Jensen makes things better with its affable brand of intrinsic vibrancy and elemental form.
Envisioned as an additional seating component that would accompany the original Insula table, the pouf serves as an organic antithesis to the symmetrical shape of the rectangular table. In fact, the organic bearing is showcased as the defining factor of the poufs, which according to the designers signify the natural outline of islands.
The asymmetric stone-like outline of the seats have been created by using wool upholstery. This colorful layer encapsulates a cold cured foam, thus endowing the pouf with both physical firmness and visual class.
Moreover, the manageable form of the Insula puf also hints at its improved portability. This means, the product can be flexibly used inside your living room to create islands of makeshift seating areas, catering to get-together and parties.
Available in two models – the smaller EJ 190-F, and the larger EJ 191-F.