Many of us choose to construct or re-model work-spaces in our homes with much gusto and money. But when looking forth to our careers and businesses, we tend to forget one minor detail – how to aptly furnish our new home office? Well, the nifty looking Ladder Bookcase with Desk (from Altra Furniture) might come in handy during such renovation predicaments, with its collective functionality.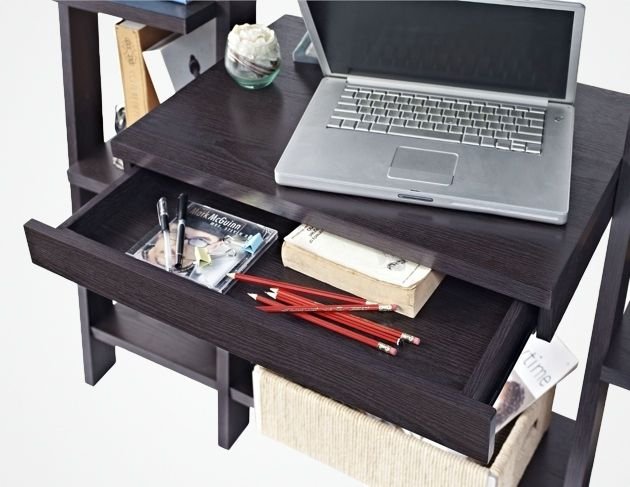 The classy looking unit covers an entire side-wall, while this expansive arrangement makes for a perfectly symmetrical furniture piece. The assembly in turn is used to house 10 different shelves that are arrayed like steps in a ladder. All of these storage spaces flank the centerpiece, which comprises of a desk-like protrusion for keeping your work computer.
The storage credentials of the Ladder Bookcase with Desk are however not just limited to the shelves and the desk. You can also keep your office accessories like staplers, power banks and stationery inside the inconspicuous drawer that projects from underneath the desk.
This scope of purpose alludes to a collective usage pattern, with the furniture's potential to be used for both showcasing decor items and also keeping functional office-oriented stuff.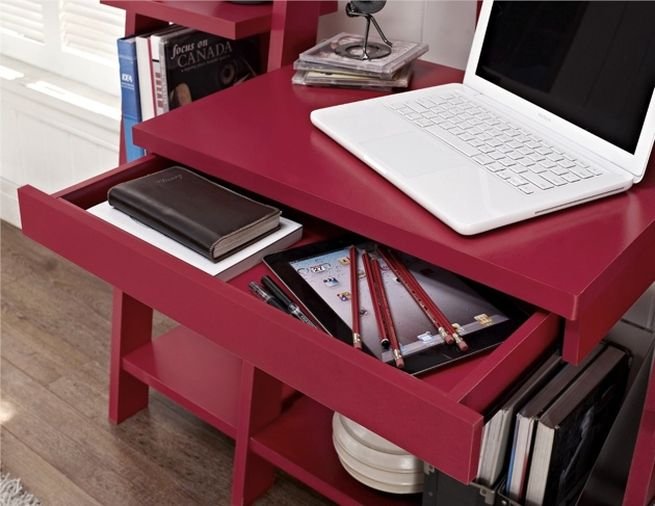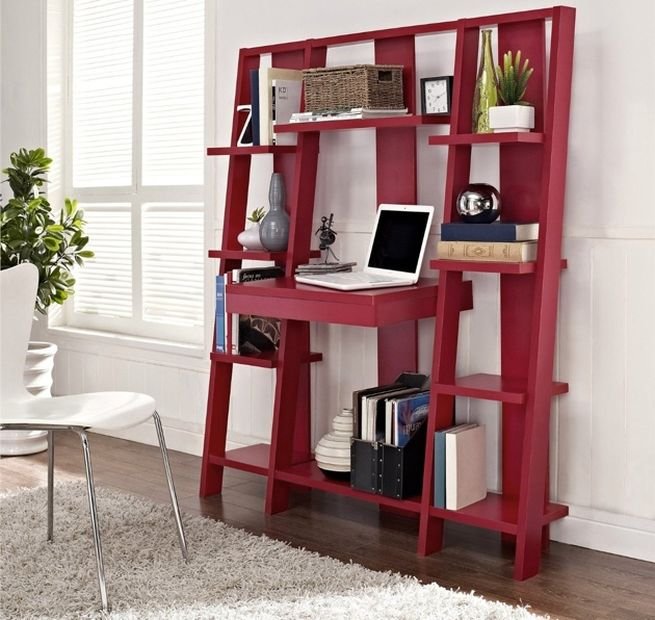 Buy – $169 (available in both espresso and red finish).
Via: Droold