A self inflating sofa which is sure to elevate your outdoor activities to a whole new level. It seats three people and is made with top quality rip proof fabric.
If you like to travel in comfort then the Lamzac Hangout is the product for you. A unique seating adventure patented in Netherland.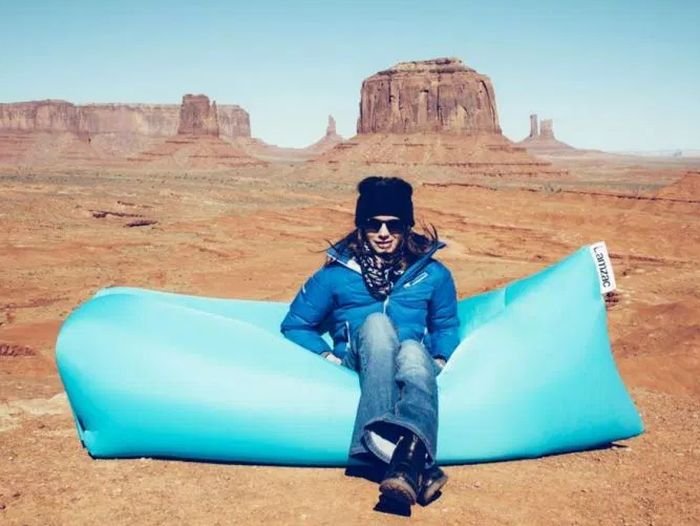 Lamzac is a sofa that can be filled up with air in a matter of few seconds. What is unique about this seating arrangement is the technique of filling air. You don't need to pump in the air, it just scoop sit on its own.
It can be expanded to a large comfortable sofa, and when you are done with it, store it in a small package. The total weight of the product is just 1300 gms, and it can be packed in a bag equivalent to that of a bag of chips. It is perfect for people who travel regularly, like to attend festivals, go to the beach or just be out.
And unlike other similar products the Lamzac is made of very good quality fabric which is rip proof, that ensures that you can use it repeatedly, without any complaints.

The idea goes back to 2010, when Marijn Oomen presented it in the show ¨Best Idea of Holland¨. Although she did not win the show, she stuck to her idea and decided to work on it. After several revisions and up gradations the final product is now ready to be launched in the global market for the customers to try.
Lamzac by the way means a lazy person in Dutch. The product is already getting good reviews and attracts a lot of positive attention when in use. When fully opened the Lamzac Hangout can seat three people comfortably, and can handle up to 440lbs in weight. It will be available for sale from April, 2016.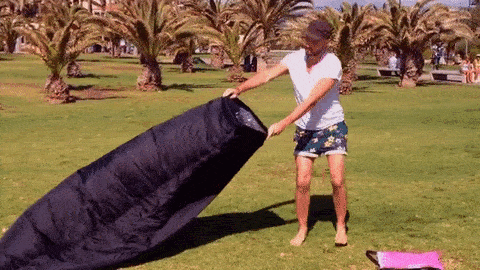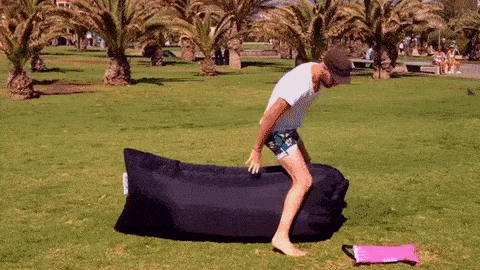 At $70 dollars apiece, it sure is a good deal.