Origami seems to be the go-to inspiration for many modern home-oriented products. And this time around, the nifty trend is continued with the Lifo Wall lamp, a strikingly minimalist lighting component from Multi Pod studio to complement your contemporary living room decor.
Comprising of two projecting arms of unequal lengths, the essence of austerity is what sets apart the Lifo from its more florid peers. A centrally located shaft supports these two arms, which rather accentuates upon the nature of abstractness rising from the asymmetrical bearing.
The visual 'flowering' occurs at the end of these arms, with the origami styled metal fixtures integrating LEDs along their inner facades. In fact, the practical flexibility of the wall lamp also comes from these adjustable fixtures, thus giving you the option to dabble with the Lifo's illumination focus. For example, as we can see from the images – the two extending parts with their inward LEDs can deftly illuminate different sections of the wall.
So, at the end of the day, Lifo's unobtrusive credentials play their crucial role during night-time ambient wall lighting. On the other hand, the lamp design remarkably morphs into a minimalist piece of abstract art during the busy morning sessions.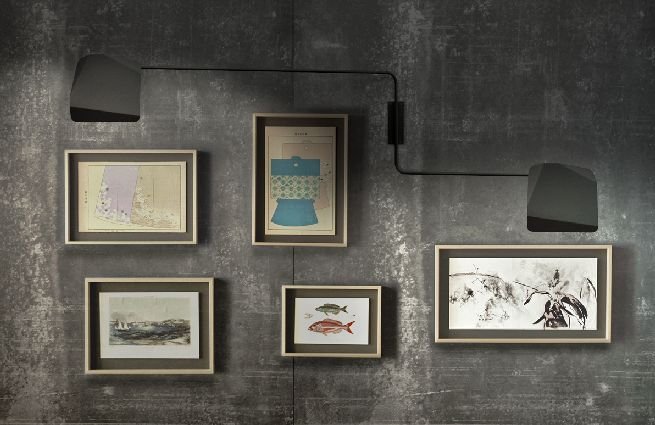 Via: MultiPod-Studio