Gratifying twists that transform into a delectable furniture design – this is the Marshmallow Sofa by South Korean studio Kamkam. Supposedly inspired by the knotted structure of a skein (a piece of yarn wound in a coil-like shape), the couch gleefully generates those lovely reveries of cookie dough and candies.
Interestingly, the charming braided shape of the Marshmallow Sofa with its sharp outlines is not just for our visual pleasure. According to the designers, the wrapped threads also provide a more enhanced structural support, thus improving upon the strength and durability of the couch.
This 'fluid' curved backrest seamlessly blends into the expansive 'solid' seat, which results in a singular furniture entity with two different aesthetic values.
Finally, the usability quotient is topped off with the incorporation of soft wool. This endows a squishy. marshmallow-like quality to the namesake design, upholding the delightful essence as well as the comfort level of the sofa.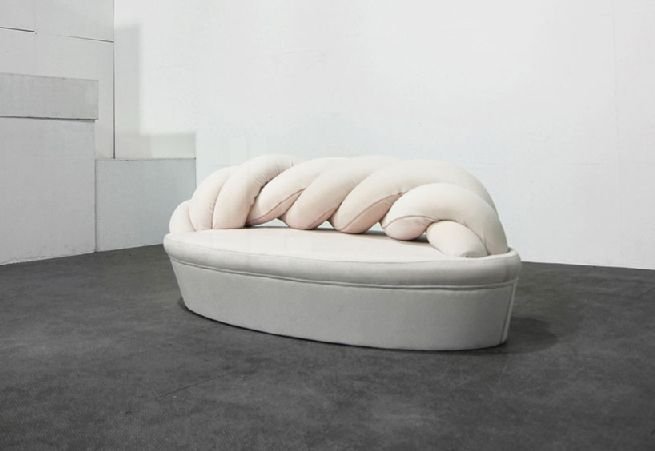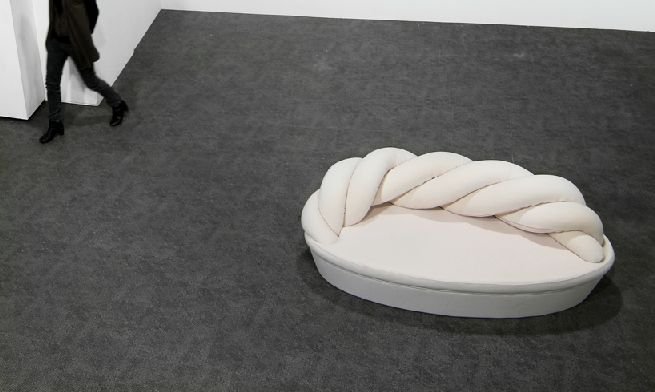 Via: DesignBoom