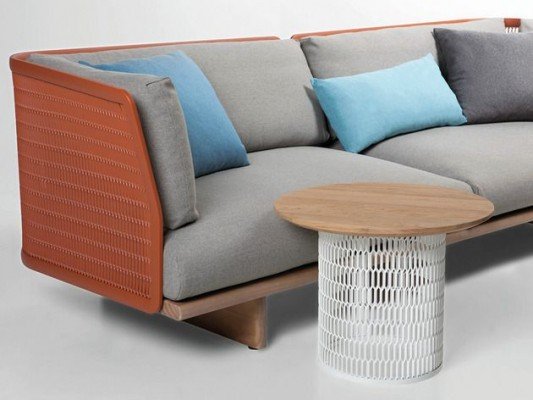 The confluence of industrial style and comfortable scope – this in a nutshell defines the Mesh collection by Patricia Urquiola (for Kettal). Comprising of a garden sofa and an accompanying coffee table, the design ambit harks back to those 'honeycombed' architectural setups which allow both light and air to pass through.
To that end, the snugly built garden sofa exhibits a unique perforated metallic backrest that expands all the way from side to side. Similarly, the bantam coffee table boasts of a cylindrical mesh-like structure that supports a simple circular wooden (or marble) top. These permeating components allude to the essence of lightness, while at the same time contrasting with the opaqueness of the cushions and the tops.
Of course, beyond aesthetics, it is the nature of comfort that counts in the practical realm. And, that is where the Mesh Garden Sofa really shines with its expansive upholstery and cushion facades. There is also a hint of informality with the bent metallic side-rests, thus accentuating the furniture set's casualness when used in outdoor scenarios.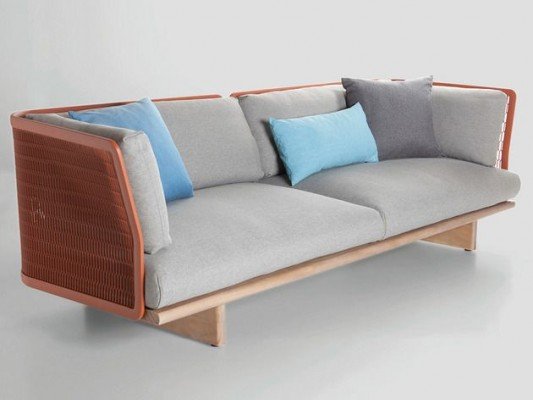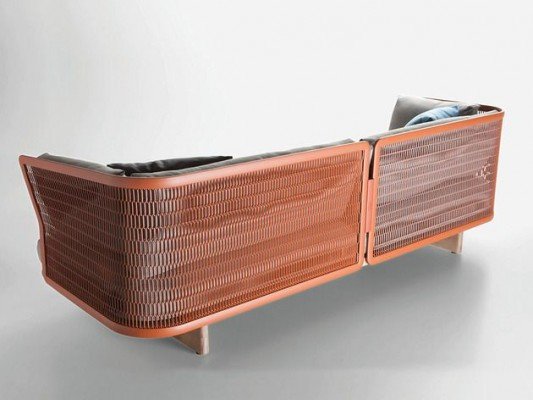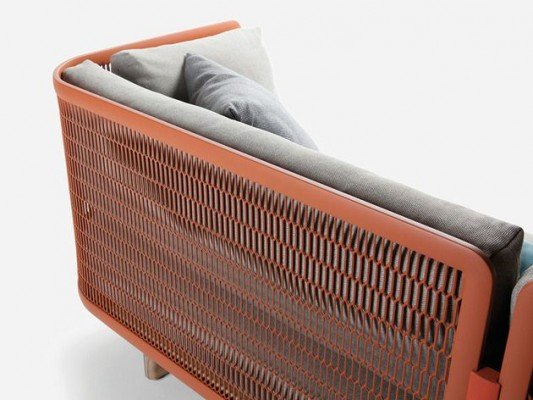 Via: Trendir