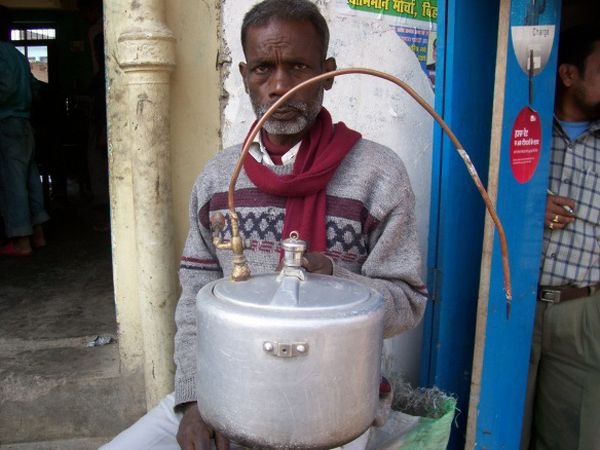 Mohammed Rozadeen Indian resident, who comes from the state of Bihar has shown his creativity by modifying the ordinary cooker into an espresso / cappuccino coffee making machine.
By using the conventional functioning of pressure cooker this modified cooker boils water to generate steam, With a long delivery pipe having a regulator, high pressure steam is used to make frothy, tasty coffee.
Made up of locally available material this pressure cooker is fitted with a copper pipe and a pressure releasing valve for which screw driver is used for moving a lever.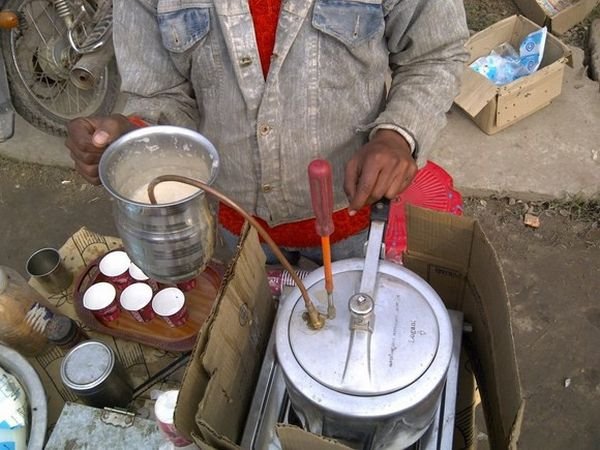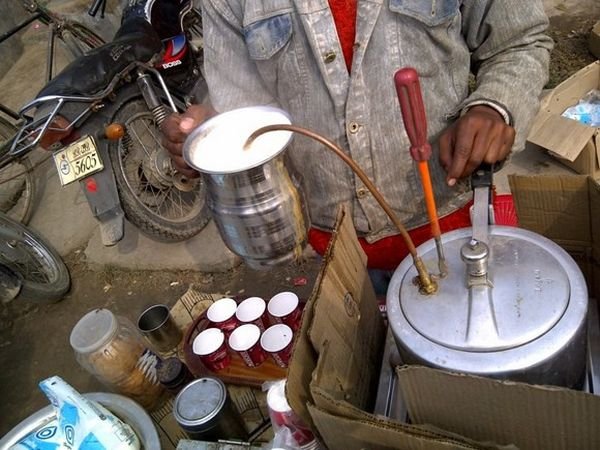 Via: Siliconindia