Months ago, we talked about a lamp that replicated thunderstorms inside your room. Well, this time around, things are taken to more serene and poetic level, with the glorious LED Moon Lamp from Japanese design studio Nosigner (headed by Eisuke Tachikawa).
In case, you are baffled by the realism of the lamp's lunar-inspired texture, there is a good reason for it. That is because the finishes are based on the actual 3D topographical data that was visually captured by the orbiter spacecraft – Kaguya.
However, beyond visual grandeur, there is a deep symbolic side to the 'heavenly' (do excuse the pun) contrivance, since the lamp design is influenced by the so-called Supermoon phenomenon that took place just weeks after the calamitous event of the 2011 Japan-bound tsunami. This supermoon was known for its greater intensity and visual sublimity, with 30 percent more brightness and even 14 percent increase in apparent size (thus being the biggest moon witnessed in Japan for 18 years).
This incredibly empyrean event stoked hope and inspiration inside many a Japan resident, just like the proverbial 'dawn after darkness'. Likewise, the LED Moon Lamp captures this sense of astonishment and awe, albeit in a much smaller scale for your room decor.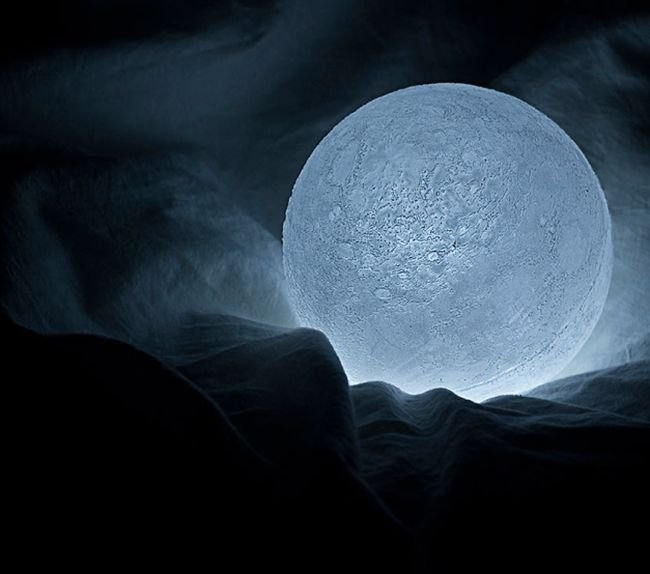 Via: Nosigner