Blurring the line between a brand new object and a broken device – the Slash Lamp by Dragosmotica Studio (for Ubikubi) tickles our fancy with its boisterous design. Crafted from the unconventional items of concrete and cork, the lighting contrivance bridges the gap between the man-made and natural materials. But the design is not only about its constructional contrast; its inherent usability is also defined by antithetical practices that goes against the convention.
For example, the Slash Lamp in its brand new condition comprises of a hollow cylindrical form made from reinforced concrete shell and cork. But the opaqueness of this construction defeats the purpose of the lamp, as light is not allowed to escape or diffuse through the shade. So, in order to make the lamp usable, one must remove a part of the shell for the emanation of the light from the light-source inside. In other words, the user has to break the new lamp to make its practical – which can be even achieved with a stone!
This 'rebellious' symbolism is whimsically explained by the designers as thus –
Slash Lamp is an object that gives the user the chance of choice. A subjective and personal choice. It is an object at the middle of two opposite states. The process of intervention or non-intervention places the object inside one of them.
In any case, beyond the seemingly bohemian nature of the Slash Lamp, the notion does allude to flexibility of usage. To that end, the durability of reinforced concrete might just come in handy during rigorous outdoor situations – when/where you can 'modify' the object into a lamp by just using a stone.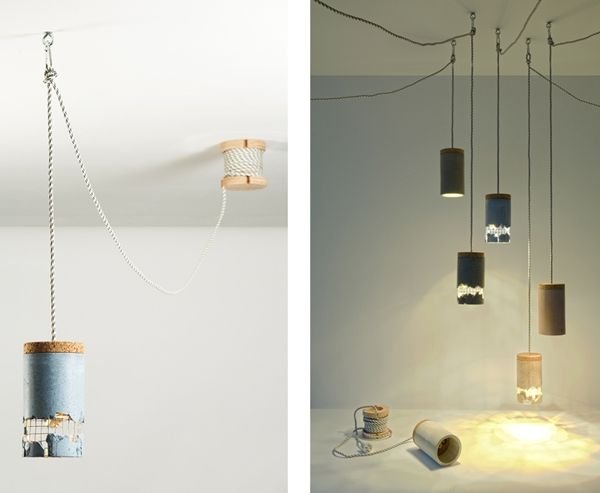 Source: Dragosmotica