Steampunk, Nintendo and Coffee table – our three most favorite entities come together to form the Steampunk Nintendo Coffee Table (what else?!). Crafted in the shape of the exalted Nintendo controller from 1985, the table has all the details of the cross-shaped D-pad, the 'select start' buttons and of course the A, B action buttons. However, beyond such painstaking details, it is actually the 'exotic' range of materials used for the coffee table that really tickles our fancy.
In this regard, the A, B buttons are composed from exposed antique clocks with a brass hue to complement the Steampunk-esque essence. On the other hand, the left side 'select start' buttons are actually vintage AR-15 20 round magazines for the famous American semi-automatic rifle of the 20th century. However, the most exotic component on the table would obviously be the cross-shaped D-pad. Crafted from a 'Katanga', this cast copper cross was actually used as currency in parts of Congo for over two centuries. In fact, the designer further claims that two Katangas could actually buy you a gun!
Finally, the main material of the Steampunk Nintendo Coffee Table entails reclaimed cedar wood, which was ingeniously salvaged from a dilapidated fence by the side of the road. The whole arrangement was then 'topped off' with a glass top to serve as your ever trusty living room coffee table.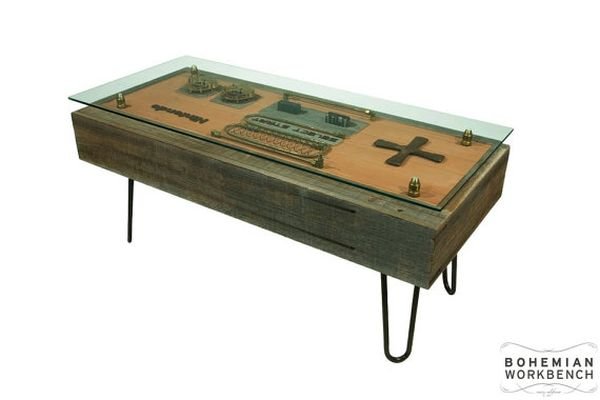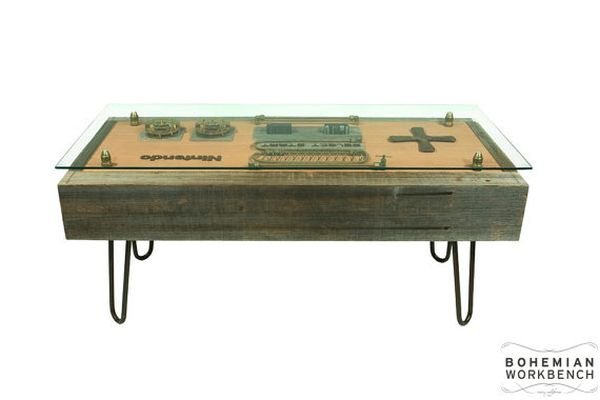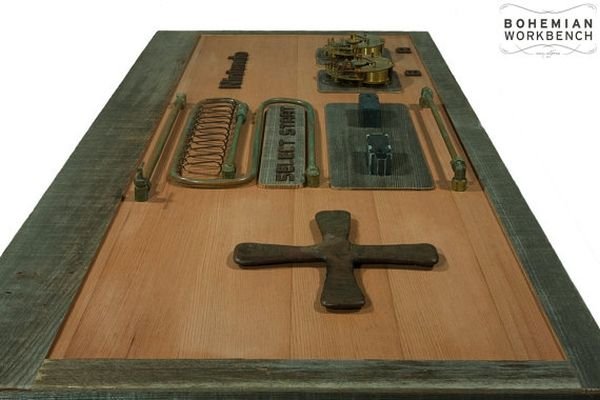 Price: $2,600.00 (from Etsy)
Via: Etsy