While the scope of a safe should pertain to robust vault-like safety, the very essence of a safe is all about storing our personals. To that end, the potential candidates inside a safe can range from our precious jewelry, favorite timepieces, valuable documents and even cherished hobby items. Such treasured objects demand personalized attention, and consequently the safe designs should also maintain the appeal of individual style and function.
Fortuitously, the Stockinger safes uphold this exemplified side to safety, with their fusion of German craftsmanship and handmade qualities. And now, the exalted company has launched the Imperial Black collection of bespoke safes that boasts of the same pedigree, complemented by equal measures of aesthetics and technology.
The very first thing one would notice about the Imperial Black is its subtle yet impressionable color combination of pristine black bordered by red lacquering. The 'monolithic' chrome handle stands out from this background with its polished brass credentials.
The ambit of elegance continues inside the interior part of the safe with the deft arrangement of gorgeous red carbon and sophisticated anodized aluminium design elements. The assembly of the components are primarily tailored to safely storing your valuables like jewelry and timepieces. To that end, the mid to lower section comprises of five sturdy 'tray' drawers lined in seamlessly black yet perforated Alcantara, a composite surface material.
However, the 'piece de resistance' is arguably defined by the top section of the Imperial Black storage system. Housing an array of watch winders for your esteemed timepieces, the technology fueling the classy scope is impressive to say the least. In this regard, Stockinger boasts of a collective database of optimal winding info for specific watches (with the exhaustive list encompassing 8,600 different wristwatches).
In other words, aficionados can keep their watches winded by downloading the particular snippet of data required directly onto the winder. The special winder app in turn can be remotely controlled from your preferred device, be it a smartphone, tablet or PC.
The flourish of upscale technology however doesn't stop there. The Imperial Black safes also vaunt – Stockinger's trademark Stocktronic, an advanced automatic digital input system that can be customized according to your personal accessing credentials; along with an emergency alarm mechanism. And lastly, as a parting shot of advantages, this amplitude of security is aptly bolstered by the ergonomic height and the capacious volume of 80 liters.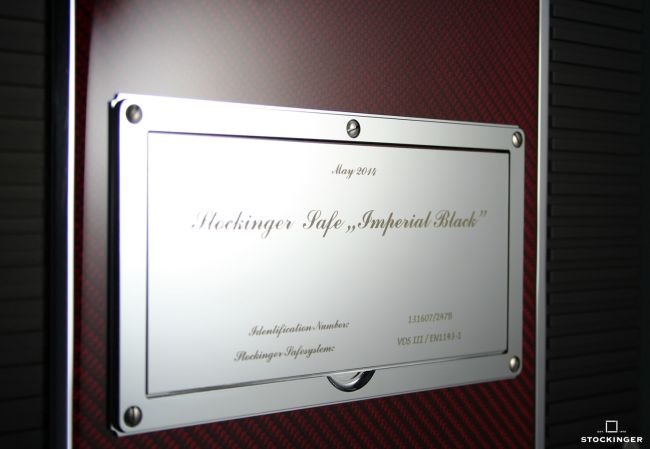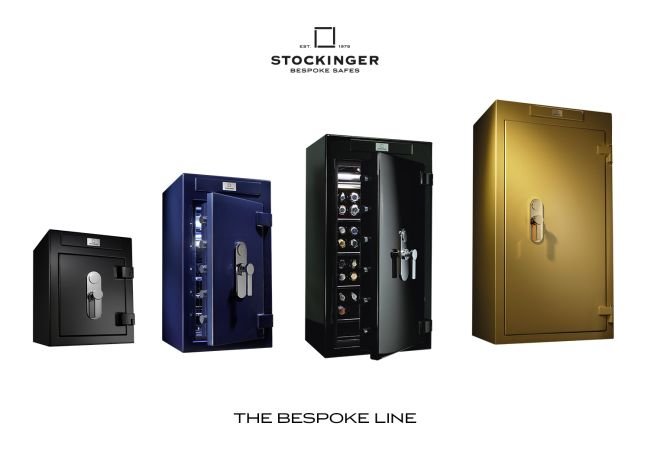 Dimensions – 119 x 52 x 51 cm (H x W x D)
For more info, please refer to the product page.
Source: Official Press Release