We have had our fair share of odd lighting designs being inspired by insects. However, the above pictured collection of Bug Lights takes the whimsically Steampunk-esque route by posing as 'insect sculptures' with the novel industrial flair.
The fruit of the conscientious collaborative effort of visually impaired workers and Inbar, an Israeli design studio; these fascinating specimens of lighting originally replicate three variant kinds of insects – the ant, the spider and the praying mantis. As we can make out from the images of the fixtures, the supports are creatively used as legs, the sockets as the detailed bodies, and finally the bulbs as the pendulous heads of the bugs.
The designs are complemented on the tongue-in-cheek level with the cardboard packaging that proudly showcased their punched 'breathing' holes. Each purchasable set also comes with a bug sculpture, a 25W bulb for tepid accent lighting, switch, electric cable and a power plug variant for both European and American standards.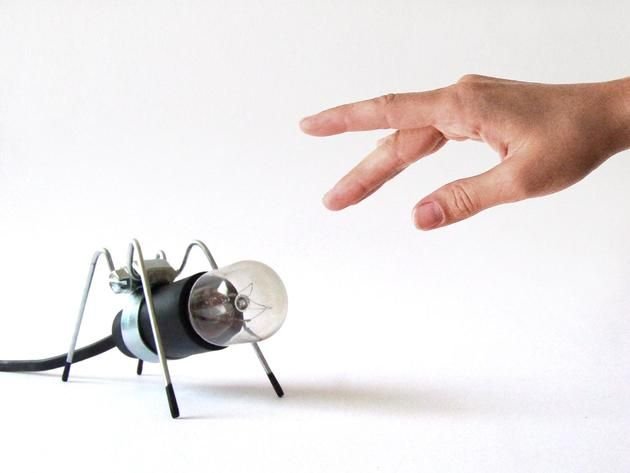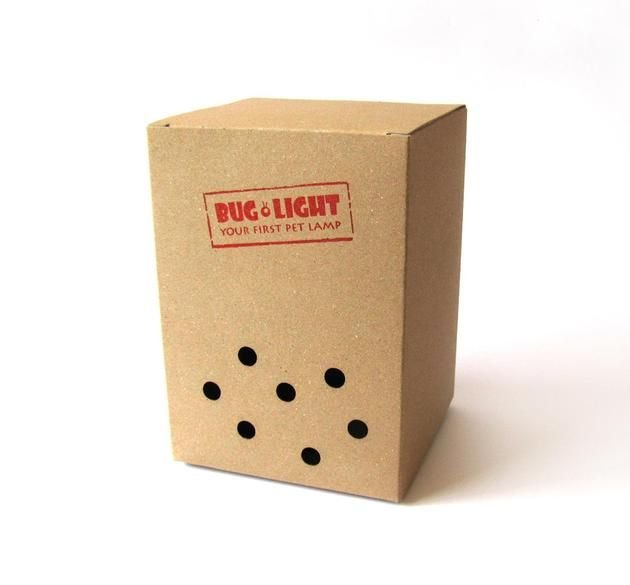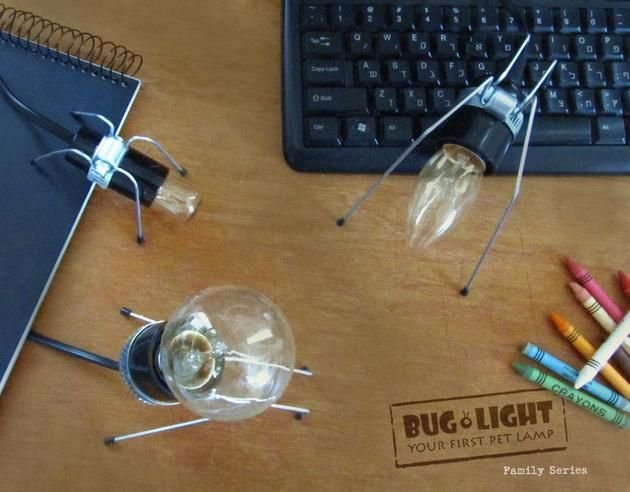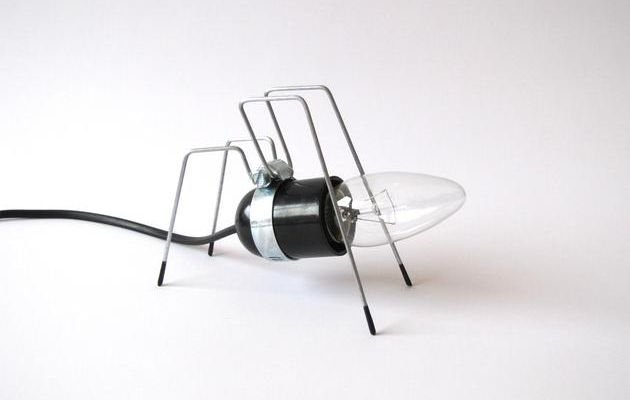 Buy – $65 for a single sculpture; $160 for all three light sculptures.
Via: Dornob