Our previous encounter with newspapers and chairs was not really on a grand scale (though it was practical). But the above pictured C+C chair (by Cartaya Design) does tread the bold path by showcasing its chic essence with a flourishing form that is defined by pop cultural tidbits.
Originally conceived for an exhibition at the Art Basel 2012 (took place in Miami, Florida), the C+C chair is now commercially available with its customized manufacturing process tailored to the client's individual preference.
To that end, the core materials used for the furniture generally entail fiberglass and carbon fiber, while the outermost cover is derived from old newspapers, photos and magazines (optionally the cover can be removed to keep the chair bare).
And, since we have brought up the commercial ambit, the fiberglass of the C+C chair is available in a range of colors, including – white, black, red, blue and even customized hues.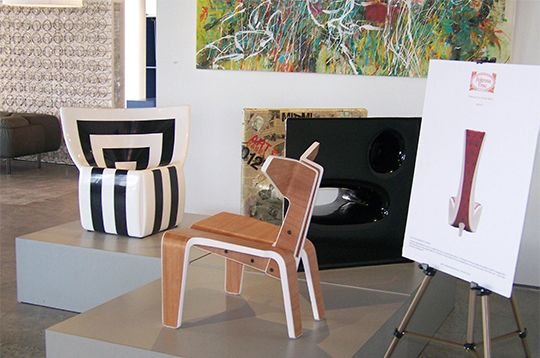 Dimensions: 30-inches (width) x 30-inches (depth) x 30-inches (height)
Price: On request (for more details, follow the designer's page).