It is often the case during power outages that we stumble and rumble in the dark only to find that our emergency light has no charge left! In such unfortunately annoying scenarios, many of us would surely like to have a self-powered light source. Well, the Secur Collapsible LED 'handily' fulfills this criterion with its easy hand crank mechanism that makes use of a dynamo generator.
Shaped like an accordion, the lantern-like LED contrivance smoothly collapses onto to itself to be transformed into a compact cylindrical form. There is a crank at the bottom-side of the bantam device that is rotated manually to power up the internal battery.
This simplistic scope potentially serves two scenarios – firstly, to endow self-sustaining light when required during those dastardly blackouts. And, secondly and more interestingly – to convert the compact lighting device into a portable power bank that can be further used to juice up your mobile devices (especially in the outdoors, when you are camping). This is achieved via USB cables that come with the set.
The internal battery of the Secur Collapsible LED can also be charged in a conventional way with a regular built-in DC port. Moreover, the LED flashlight has two power levels (high and low) and is completely waterproof, thus hinting at its improved usability factor in both outdoors and emergency indoor cases.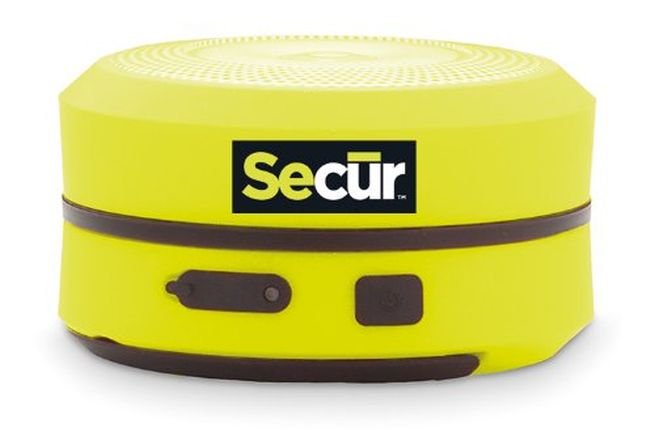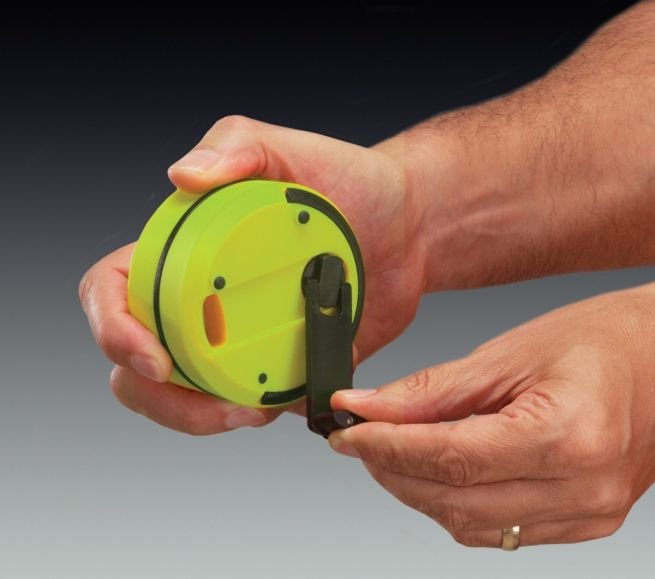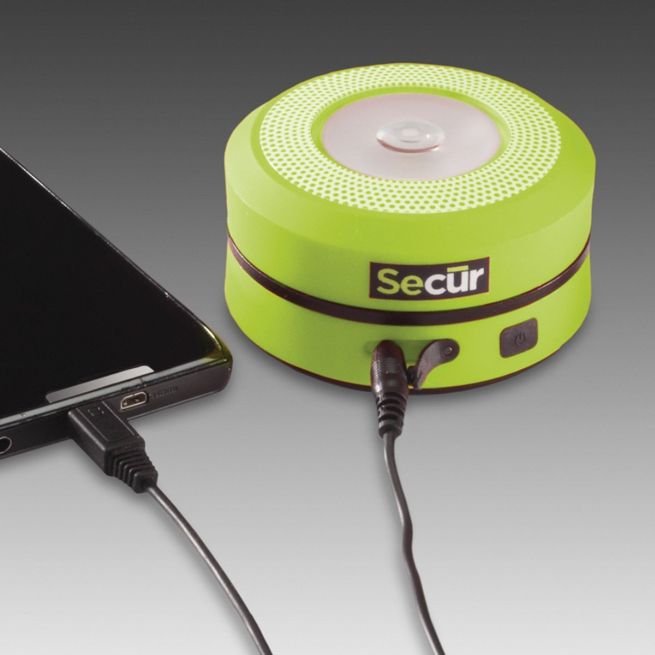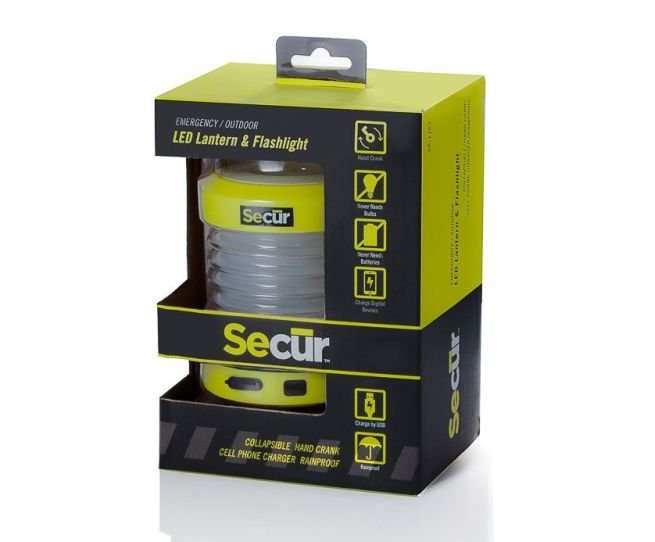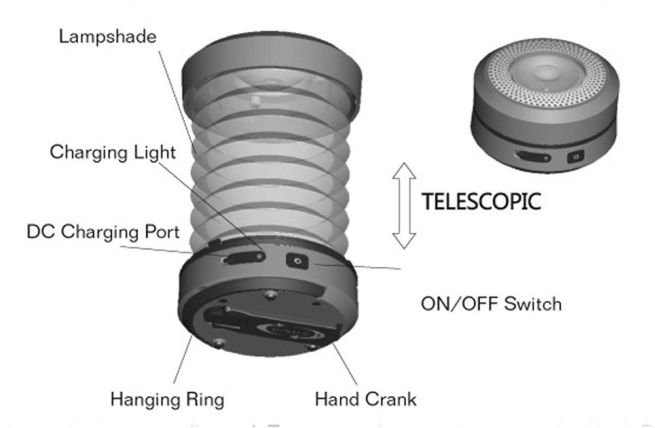 Buy – $23